A TOTAL of 65 "persons of interest," including University of Santo Tomas Faculty of civil law Dean Nilo Divina and 13 lawyers, are now included in the Immigration Lookout Bulletin Order  (Ilbo) in connection with the fatal hazing of law school freshman Horacio Castillo III.
Last month Justice Secretary Vitaliano N. Aguirre II already issued an Ilbo covering only 20 members of the Aegis Juris fraternity linked in Castillo's death. The supplemental Ilbo identifies 45 others as persons of interest in Castillo's case, including Divina.
The new names added to the Ilbo include lawyers Alston Kevin Anarna, Cecilio Jimeno, Cesar Gaba de la Fuente, Cesar Ocampo Ona, Edzel Bert Canlas, Ferdinand Rogelio, Gaile Dante Acuzar Caraan, Henry Pablo Jr., Jet de la Peña Villaroman, Manuel Angelo Ventura III, Marvi Abo, Michael Vito and Nino Servanez; Alex Bose, Alex Cairo, Alexander Flores, Allan Christopher Agati, Alvin Dysangco, Arnel Bernardo, Arthur B. Capili, Brian Bangui, Cezar Tirol, Chuck Siazar, Daniel Ragos, Edric Pilapil, former Rep. Edwin C. Uy, Emmanuel Velasco (deceased), Gabriel Robentol, Henry Pablo Jr., Kim Cyrill Roque, Lennert Bryan Galicia, Leo Lalusis, Luis Kapulong, Michael Joseph Fernandez, Nathan Anarna, Oscar Ce, Paulino Yusi, Robin Ramos, Romero Rivera Laboga, Ronald Cheng, RR Magbuhos, Sam Cagalingan, Vicente Garcia, William Mergine and Zach Abolencia.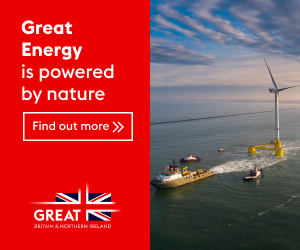 They were included in the Ilbo after Marc Anthony Ventura, a former officer of Aegis Juris fraternity, surfaced before the Department of Justice (DOJ) on Tuesday to express his readiness to testify against his fraternity brothers over Castillo's death on September 17.  In issuing the supplemental Ilbo, Aguirre noted that the new persons of interest were identified through information provided to the Manila Police District, particularly the supposed social-media conversation created by the fraternity to discuss the actions they would take with regard to the incident.
The other names were also mentioned as among those who have gathered at Novotel Hotel in Quezon City to discuss it.
"Considering the gravity of the offense allegedly committed, there is a strong possibility that the following individuals may attempt to place themselves beyond the reach of the legal processes by leaving the country," the memorandum stated.
"In order not to derail the ongoing investigation, we thus deem the issuance of an Ilbo against the subject individuals prudent in order to, at least, monitor the itineraries of their flight, travel, and/or whereabouts."
Covered by the first Ilbo are Arvin R. Balag, Mhin Wei Chan, Marc Anthony Ventura, Axel Mundo Hipe, Oliver John Audrey Onofre, Joshua Joriel Macabali, Jason Adolfo Robiños, Ralph Trangia, Ranie Rafael Santiago, Danielle Hans Mattew Rodrigo, Carl Mattew Villanueva, Aeron Salientes, Marcelino Bagtang, Zimon Padro, Jose Miguel Salamat, John Paul Solano, Ged Villanueva, Milfren Alvarado, Daniel Ragos and  Dave Felix.
Charges of murder, violation of Republic Act 8049 (anti-hazing law), perjury and obstruction of justice have already been filed against the 37 Aegis officials by the Manila Police District and the Castillo family.
Ventura  has been accepted in the DOJ's Witness Protection Program.
Aguirre said Ventura's testimony is sufficient to pin down the respondents and may no longer need to be corroborated by another witness.
Aguirre added Ventura provided detailed accounts on what transpired from the time that Castillo was admitted as neophyte until his untimely death in the early morning of September 17.