Being the second richest city in the country, with assets totaling P54.851 billion in 2016, little wonder then that Makati City—the Philippines's business center—is not dependent on the internal revenue allotment (IRA) from the national government. But its local government officials, led by Mayor Abigail Binay, are not resting on the city's laurels.
The local government is currently in the middle of making Makati the first-ever digital city in the Philippines to make it more progressive. To do this, Binay has ventured into a public-private partnership (PPP) project. In partnership with NeoConverge ICT Solutions and Voyager Innovations of PLDT/Smart, the city government has launched the Makatizen app—designed to make important information, financial and social services more accessible to Makati residents and stakeholders.
"Soon, Makatizens will enjoy free Wi-fi through another PPP agreement with NeoConverge ICT Solutions for the installation of a fiber-optic cable infrastructure in and around Makati, at no cost to the city," Binay told the BusinessMirror.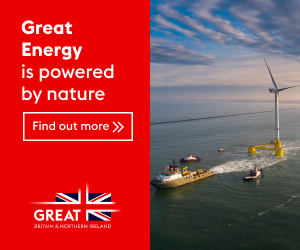 "We have also teamed up with Aim Technologies and Market Research Knowledge Technology for the installation of mobile signal boosters using city-owned lampposts to strengthen cellular and Internet connectivity," she added.
Binay recalled that upon taking office as Makati mayor,  she ordered the conduct of a rapid assessment of the systems and operations at City Hall, which gave rise to innovative reforms aimed at making services more efficient, accessible and convenient to residents and taxpayers. These include assembling frontline offices that handle business permits and licenses and tax payments on the same floor.
"I capped my first year in office with the city's first PPP venture in information technology, which launched the new Makatizen Card, a multipurpose government-issued citizen ID that consolidates all health and social benefits of over 500,000 residents and City Hall employees," Binay said.
"Our partnership with Globe Telecom, G-Xchange and iBayad Online does not only offer greater convenience to cardholders, but allows greater transparency in the implementation of the city's social-welfare programs," she added.
Restoring order and discipline on the streets to improve mobility in the city has also been a priority under Binay's administration in order to strengthen Makati's position as a premier investment destination.
"We have apprehended thousands of traffic violators and illegal vendors in relentless operations on our streets and sidewalks to improve traffic flow, and promote road safety for motorists and pedestrians. We are also participating in talks with private companies and government agencies regarding the possible construction of the country's first subway in Makati," she said.
The city government is also looking at rolling out a bus rapid-transport system.
No tax hike
Despite her numerous plans for Makati, Binay made an assurance that there will be no tax increase this year. "Even without increasing tax rates, we surpassed by over P600 million the revenue collection of the former administration in the first six months in office."
Binay also said that as of July, collection is already 87 percent of the full-year revenue target and that the city has registered over 4,500 new businesses.
She made the assurance following the recommendation of the Commission on Audit (COA)  to update the city's schedule of fair market value which, according to its 2016 annual audit report, had not been updated since 1997. Lawyer Michael Camiña, the mayor's spokesman, said the city government is dealing with the COA recommendation to adjust the fair market value of properties in a "judicious" manner.
"Such an important decision requires in-depth study and thorough consultation with all the concerned stakeholders," Camiña said.
"Any adjustments in the fair market value will affect tax rates, and Mayor Binay would like to ensure that such adjustments, if and when implemented, will not prejudice the private sector and residents," he added.
He also pointed out that Makati, under the administration of the lady mayor, has seen its highest revenue collection in years without increasing taxes.
"In fact, in just the first six months in office of Mayor Abby, the city government topped by over P600 million the total revenue collection from July-to-December 2015 under the previous administration," he added.
Based on the latest report of the OIC-City Treasurer, the total revenue collection of the city government as of July 31 has reached P12.65 billion, which represents 87 percent of the total revenue target for this year. It is also higher by 9 percent than the collection during the same period last year under the previous administration.
"We are focused on ensuring that proper incentives are in place for investors, as part of our push to be the first digital city," Camiña said.
The latest financial report issued by OIC-City Treasurer Jesusa Cuneta showed the bulk of the P12.65-billion collection came from business tax at P6.6 billion (8-percent increase), followed by real property tax at P4.43 billion (9-percent increase).
Other local revenue sources for the period included fees and charges (P546.2 million) and economic enterprises (P123.4 million). In all, collections from local revenue sources amounted to P11.73 billion.
Revenues collected from other sources included interest income (P135.4 million), IRA (P620.7 million), Philippine Economic Zone Authority (P160.4 million) and Philippine Amusement and Gaming Corporation/Philippine Charity Sweepstakes Office (P3 million).