CITY OF MALOLOS, Bulacan—The Clark International Airport (CIA) held on Thursday its eighth CRK North Philippines Roadshow this year at a hotel in this city.
Alexander Cauguiran, president and CEO of the Clark International Airport Corp. (CIAC); Malolos City Mayor Christian Natividad; and Candy Mundo, the executive assistant III of Vice Gov. Daniel Fernando, attended the activity. Also present were representatives of different sectors, such as academe, travel agents, members of the mediam and other guests.
Cauguiran said the CIA is targeting to become the "airport of choice" by 2022 for the 22 million to 23 million people of North and Central Luzon. The CIAC entertained at least 4.2 million passengers per annum as its terminal capacity. Clark Special Economic and Freeport Zone has a total land area of 31,400 hectares, including the New Clark City (9,450 hectare); Special Economic Zone (SubZone 17,550 hectare) and Freeport Zone (Industrial 4,400 hectare.)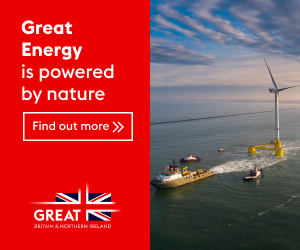 Cauguiran said the CIAC has a master plan. For the first phase, they have a new passenger terminal building project within a 2.5-year period with at least 8-million people capacity. It is composed of a secondary access road, public plaza and a transport-terminal hub, conversion of decommissioned runway to taxiway and construction of new ramp and taxiway.
In the second phase, Cauguiran said they will expand the passenger terminal from 8 million to 16 million passengers per annum (PPA) in capacity. The CIAC can accommodate at least 22 million passengers. It will have a secondary runway; new terminal to accommodate 6 million PPA; express freight-terminal building; maintenance and repair facility; cargo-terminal building; and another terminal.
Cauguiran said, in the third phase of the plan, they are targeting at least 46 million passengers in capacity; they will conduct express freight-terminal expansion; facility expansion; expansion of cargo facilities; and expansion of FBO/GA terminal. The Airport City—mixed use (200 hectares) for Recreational Industrial or real-estate logistics and warehousing hospitality and retail exhibition and convention.
He said, in the ultimate phase, they are targeting at least 80 million passengers in capacity. They will construct the third. The CIA is the premier airport of the North Luzon particularly in Region One (Ilocos), Region Two (Cagayan Valley), Region Three (Central Luzon) and CAR with a total catchment population of 21,417,721; NCR (Camanava) has 2,819,388 and South Luzon has 30,269,628 in total catchment population.
CRK has 120 arrival and departure flights per week for domestic flights, including Kalibo, El Nido, Cebu, Caticlan, Davao, Puerto Princesa, Busuanga, Balesin, Bagabag Batanes, Caticlan and Busuanga. It has 140 arrival and departure flights per week for international flights, including Incheon, Hong Kong, Singapore, Macau, Dubai, Doha, Pudong, Shanghai (China) and Busan. They will have upcoming international flights for Singapore on November 28 and Bacolod, Cagayan de Oro Tagbilaran, Bohol Virac and Catanduanes for domestic flights in December. He said the Clark-Manila Railway will be available before the end of the term of President Duterte.
Natividad said Malolos is very near the CIA and is strategically located. Malolos can be a beneficiary in the impact and successes of the airport. Malolos is now part of the top 10 next wave cities of the Philippines. Since Malolos is the capital of the province of Bulacan, they can be partnered and shared something beneficial reciprocally toward each other.
The mayor said the Asean event will bring more than 7,000 foreigners, 4,000 of whom are members of the media. Malolos is recipient of more than 40,000 tourists a month, and, hopefully, through the partnership with the CIA, they can double or triple and increase its actual number even five times.