THE Philippine Chamber of Commerce and Industry (PCCI) feted Muntinlupa City as the 2017 Most Business Friendly LGU for Level 1 Category for driving growth of entities by providing them with conducive business environment.
President Duterte graced the ceremony during the 43rd Philippine Business Conference at Manila Hotel on October 19.
He presented the award to Mayor Jaime R. Fresnedi.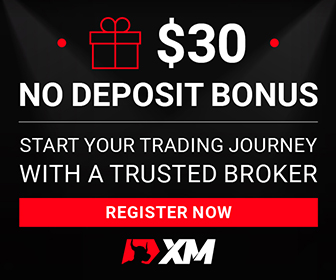 Other winning local government units (LGUs) that also got their respective awards from the President were Tagum City, Davao (Level 2 Category), Vigan City, Ilocos Sur (Level 3 Category) and Bohol Province (Provincial Category).
Muntinlupa's local chief executive said this achievement serves as a testament in the realization of the city's vision to be one of the leading investment hubs in the country.
PCCI praised the city government for facilitating best avenues for fixed investors and micro-small-medium enterprises to grow their businesses.
It is at the forefront of innovation in the area of investment promotion and streamlining business procedures by pioneering in the implementation of Muntinlupa Business One-Stop Shop-Single Window Transaction (MBOSS-SWiT).
This novel single-interface business registration process is done in just three simple steps with one and the same staff from the beginning up to the end of the transaction.
With MBOSS-SWiT, total processing time of transactions is merely around 15 minutes for applications with complete set of requirements.
Such record-breaking procedure implemented by Muntinlupa Business Permits and Licensing Office remains the subject of many benchmarking activities, both domestic and global.
The city government has also been heralding the expansion of start-up enterprises through microfinance assistance, zero-percent interest loan "Dagdag Puhunan Program."
Through the seamless microfinance access, thousands of local microentrepreneurs have benefited from the provision of interest-free loans and start-up capital with flexible payment terms.
In August alone, there were 264 microentrepreneurs provided with a zero-percent interest loan assistance and eight others were given P100,000 each by the City Hall's Dagdag Puhunan Department.
"There's no doubt that investing in their development ought to be our priority, as they are the drivers of our growth," Fresnedi told the BusinessMirror in a previous interview.
Further, Muntinlupa is set to be the first halal hub in Metro Manila and Southern Luzon, in partnership with the Department of Trade and Industry.
The city's strategic location and its support to the Muslim community cement the possibility for it being the region's center for the trading of goods, such as food, medicines, clothing and services, that are permissible according to Islamic law.
For winning this year's search, Muntinlupa already has gained support from Zest-O Corp., with its pledge of donating a one-story school building in the city.
Annually, PCCI recognizes LGUs that have demonstrated outstanding efforts in instituting good governance reforms to promote trade and investments, employment, transparency, accountability and efficiency in delivering business services to fuel up local inclusive growth.
PCCI President George Barcelon lauded their initiatives and strong partnership with the private sector and local chamber for achieving reforms, particularly in the ease of doing business.