Japanese companies are appealing to Congress to maintain the current incentive scheme of the Philippine Export Zone Authority (Peza), saying the retention is pivotal to keep Japan's foreign direct investment (FDI) inflow to the Philippines afloat.
Japanese Chamber of Commerce and Industry in the Philippines (JCCIP) President Hiroshi Shirashi also expressed support to the Senate version of the Tax Reform for Acceleration and Inclusion (TRAIN), which, he said, excludes any changes to incentives offered by Peza.
"I think Peza incentives are among the most important points [driving] Philippine-Japan trade and investment. JCCIP and Japan External Trade Representative Office [Jetro] are supporting TRAIN reform, but we wish to maintain Peza incentives," Shirashi told reporters at the sidelines of the 43rd Philippine Business Conference and Expo held at the Manila Hotel.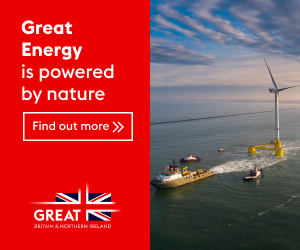 Speaking before the Philippine business community on Thursday, the organization head cited key elements that encourage Japanese investment: the incentives scheme, an open foreign investment environment and accommodation of more Japanese small and medium enterprises.
"Peza incentives are core competence of the Philippines, and it's very important," Shirashi said.
The JCCIP President added that with Vietnam's labor cost seen rising in the next few years, the Philippines will need to hold on to its cost-efficient advantage.
However, even with the current incentive scheme in place, Japanese FDI to the Philippines, compared to other Asean countries, is rated as "modest."
According to Jetro's Global Trade and Investment Report 2017, Japan invested $20.6 billion in Asean in 2015.
From the $20.6 billion, the Philippines received $1.5 billion, compared to Singapore's $6.7 billion, Thailand's $3.9 billion, Indonesia's $3.3 billion and Malaysia's $2.8 billion.
FDI numbers in 2016 were better: the Philippines got $2.3 billion, besting Malaysia and Vietnam. Based on the report, Asean registered negative FDI inflow from Japan last year, or a $-6-billion divestment.
From the Philippines's side, however, Japan has been the largest investor in over a decade, hauling in a cumulative investment amount of P12.4 billion from 2000 to 2016.
For trade, due to the Philippine-Japan Economic Partnership Agreement, the Philippines's only free trade agreement in effect, overall trade grew by 50 percent from 2008 to 2014.
JCCIP membership is now at 850 members. In total, some 1,440 Japanese companies are operating in the Philippines, according to Jetro's data.