THE Tourism Promotions Board (TPB) has added more flair to the Department of Tourism's battle cry, "It's More Fun In the Philippines", by engaging stakeholders to help sustain what the country can offer to both the local and foreign visitors.
"Yes, we in the TPB are making the Fun in the Philippines go green through environmental initiatives that set an example to host communities on how to preserve their natural, cultural and historical destinations as tourism heritage sites," said Cesar Montano, COO of the TPB.
He emphasized the need to give tourism the appropriate value, significance and appreciation for its wide-ranging positive socioeconomic and environmental impact on the host communities.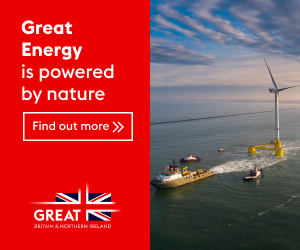 "In fact, the vision is to turn every community into a destination worth visiting and our CSR [corporate social responsibility] activities are geared in that direction," Montano added.
The projects for a cause of TPB differ in nature, from mangrove- and tree-planting to solar-lamp-making, feeding programs, typhoon-rescue missions and even stonewalling of certain parts of the Banaue Rice Terraces.
All these are aimed at making people aspire for tourism worthiness as a way to generate income for their communities in lieu of harmful extractive industries and, thus, give rise to sustainable socioeconomic grassroots development.
Just recently, 19 employees of the TPB went to Banaue. They stonewalled some of the eroded portions of the famed rice terraces.
Capping the two-day activity was the distribution of school supplies to the pupils of the Patilong Elementary School in Banaue View Point.
Themed "Fun Goes Green", the CSR campaigns are being organized in various parts of the country by the TPB's corporate planning and business development department, led by Marivic M. Sevilla as officer-in-charge.
"Our CSR initiatives and activities are designed according to the specific needs of the target communities in relation to tourism as TPB's value-added contribution to sustainable development," she said.
"We also partner with government and nongovernmental volunteer organizations.  For the stonewalling activity and distribution of school supplies in Banaue, our partners are the Black Pencil Project and the North Luzon Command of the Philippine Army," Sevilla added.
In 2015 the TPB started doing its corporate citizenship program with several community activities in Boracay Island and in the provinces of Bohol and Camiguin. It has, since then, reached Mindoro, Leyte and Palawan.
"Through the 'Fun Goes Green' CSR campaign, we are taking the TPB to the people in a bid to make tourism an aspirational community endeavor," Montano said.