One keynote speaker, eight learning modules, 28 discussants,  eight moderators four entertainment numbers, two awards ceremonies and one after-event cocktail comprised the jam-packed "The Boardroom," the two-day  24th National PR Congress, held in the Public Relation (PR) month of September in Shangri-La, The Fort. Here are some key learnings from the hugely successful gathering of PR movers and shakers:
Charles Lankaster, executive vice president, Global Reputation and Risk Management, Ruder Finn Asia delivered the keynote address, which revolved around crisis communications. He said social media is not an accurate indication of an organization's constituency. You cannot ignore social media, but you need to be careful about their power.  Crises will begin "on", and accelerate on these online platforms. You have to get "comfortable with being uncomfortable" with crisis occurrences. You have to be prepared for real-time response, heating up your map, being alert to first "ping", thinking like a scriptwriter and not a risk manager, thoroughly testing your team and, most important expecting for the best, but preparing for the worst.
Leadership and the power of communication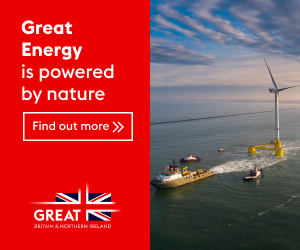 Randy Estrellado, COO, Maynilad, said companies need to attract and get the best talent to implement service improvement projects. The good thing about working with your people is that you can talk to them directly and clarify issues. Your employees must always be appraised about issues facing the company situation. Blen Fernando, vice president for Marketing, Alaska gave these tips on crisis communications: Involve top-level decision-makers in the process, give regular updates, be consistent with the approved messaging, choose strategic partners in PR management, appoint a media-friendly spokesman, make a corporate statement immediately, plan for the future and rebuild relationships.
Laurence Cua, general manager, Uber Philippines, showcased the "suspension" of their operation recently in his discussion. He shared these reflections: People will speak up for you when they believe in your service and, in a crunch, it is not just about engaging the media or clients but also making allies of your stakeholders for you to do a better job.  Gina Eala, vice president  for Human Resources, Middleast and Africa, Cemex, pronounced that her group has a good relationship with the communications group. "Make sure that employees know the stand of the company on issues, and they will only know it through proper communication," she emphasized.
The guru and the millennial
This writer spoke in this module, and my thesis revolved around the thought, "If you're not winning the millennials, you're not winning at all. As with all professions, PR is grappling with how to adjust to the demographic shift. This is compounded by the fact that some PR professionals are taking on an increasingly important role as members of the executive team. The traditional career progression leading to PR leadership positions is in a flux. As the Pew Research Center revealed, boomers continue to turn 65 years old at the rate of 10,000 per day and are prepared to leave the workplace, and a new generation has to take over and dominate.  Generation X, which falls between the boomers and millennials, is too small to fill the employment needs. Thus, millennials are the de facto successors. The need for them to step into leadership positions earlier in their careers is truly a daunting reality for them.
Ramon Isberto, Public Affairs and Corporate Communications head, Smart, said, "It is easy to understand millennials—leave them alone and let them do their jobs. But this is only possible if you already know what you want. They need to understand the constancy of change and that they cannot settle down. They need to keep up with change, or go ahead of it."
Paul John Pena, chief experience officer, Dentsu Jayme Syfu, articulated, "It is never enough to be contented with what we do; we need to avoid becoming dinosaurs, or ancient. Digital is already mainstream, but not everything is about it. We need to forget digital if we need a real-life changing solution. It is just one aspect, and going beyond it will unlock a lot of potential. Now is the time to weigh in on influencers. When asked what's the compromise for gurus and millennials, he answered: humility. "Millennials need to be humble to be open to learn from their predecessors; to accept and embrace that we don't know everything and have the world to learn yet," he declared.
Nina Terol, assistant vice president, McCann Philippines, proclaimed that PR is all about partnerships and relationships. She shared five fundamental precepts in connecting with stakeholders: relationship is a two-way; when you're on top, work to pull everyone up; when you care, give without expectations; age doesn't matter; and an attitude of gratitude goes a long way.
Facets of pr: Revising the essentials
Cathy Ileto, senior director of Marketing and PR, Sutherland Asia Pacific, articulated that the Filipino work force is creative, emotive, service-oriented and tech-savvy. The business-process outsourcing sector needs to forge partnerships with different sectors, considering that it is the biggest creator of jobs in the country today. There is an accelerating growth and development in the countryside, largely driven by the industry, and this must be projected to inform and inspire people. Harold Brian Geronimo, senior assistant vice president and head of PR and Media Affairs, Megaworld Corp. averred that media-relations work has two elements: story and relationship. You need to have both to ensure the output you want. Geronimo provided these tips: Know the media and how to shift from professional to personal in relating to them, your investment, when to pitch your story, your visuals and how to say thank you. Dave Michael Valeriano, vice president and general manager, Weather Philippines (Aboitiz Group), underscored.  "PR is about building mutually beneficial relationships. There should be an alignment of business and the communities being helped, and the partners you are working with."
From crisis to opportunity
John Richard Sotelo, chief marketing officer, Samsung Electronics Philippines, told the story of Samsung Note 7, which almost killed the brand, and how the company survived from this debacle because of three things: First, they told the complete truth. They admitted the first recall was hastily done, and they looked for what was wrong and found a way to correct it. Second, they had one-on-one conversations with all Samsung 7 owners, and this act made the owners feel cared for. Third, Samsung made real, painful changes that were necessary to correct the mistake.
Joe Zaldariaga, assistant vice president, Meralco, asserted that crisis communication is the most challenging discipline in the field of communication. It is a continuous process. He recommended the use of five Cs of communication when hit by crisis: care, commitment, competency, community and continuity. Ron Jabal, senior advisor, PageOne, stated, "When you manage crisis, you manage reputation," Reputation is your license to operate your businesses. It is a process that you need to do that involves preparing, activating, resolving and learning. Crisis starts with a rumor—plausible, simple, suitable, vivid, suggestive and believable information and situations. You can counter rumors using your strength of influence, immediate scale of influence and the number of your sources of influence.
Love-hate essay: nurturing agency and client relations
Adi Timbol-HernandeZ, senior PR manager, McDonalds, and Philippine Association of National Advertisers president, verbalized that it takes an army to come up with effective PR campaigns. For McDonalds, these core values are always in the center of their communication initiatives: Customer-driven, malasakit, integrity, teamwork and excellence. Good relationship with expanding stakeholders can be developed with authentic collaboration, targeted communications and unswerving commitment. She added, "Content marketing is all about listening to your audience and being committed to your external and internal publics."
Doy Roque, M2.0 Communications CEO affirmed that building great relationships with clients can be achieved by underpromising and overdelivering, being upfront (especially about money matters), making every relationship personal and establishing nice affiliations. Allyn Grace Sta. Maria, Marketing head, Generika Group, observed that a communication agency plays an important role in your marketing life. They provide clear brand directions and fine-tune your stories. Clients should grant creative freedom to their agency partners. They have to align input/output to original intent, closely collaborate with agency people, nurture the relationship and be reasonable.
Go legit or call the troll: Authenticity In a data driven world
Tina Arceo-Dumlao, Business Features editor of the Philippine Daily Inquirer, called the trolls inflammatory, irrelevant and offensive. They won't change their opinions. They have no intention to engage, regain the value of truth, uphold fairness and strive for excellence "Do not be afraid of trolls; legitimate journalists serve the readers," she said.  To Ariza Nocum, head of Digital Marketing, Dean and Kings Public Relations, trolls are amplifiers; they create claims. Trolls and fake news do not create a good feedback loop. They have contributed to the loss of authenticity and damage the society as a whole.
Howie Severino, vice president for Professional Development, GMA Network, stated that fake news is a threat to our democracy and to journalism. Faced with so much information, verification is a must. People create fake-news sites for legitimacy of fake news, which are part of a vast information/disinformation ecosystem. Misinformation is unintentionally false, while disinformation is intentionally false. The taxonomy of misinformation and disinformation: satire, false insinuation, manipulated images, fabricated quotes, false claims contents, fabricated contents and imposter sites. What you need to do? Look closely at the URL to determine integrity of sites, warn the public about fake-news sites, be skeptical and discerning, check the source, debunk and fact check.
Anna Santos, Grantee and 2014 Miel Fellow, Pulitzer Center on Crisis Reporting, explained that fake news are profitable and salacious. They proliferate in imposter web sites and contain misleading headlines that sound real. To spot fake news, you should consider the source, read beyond, check the author, supporting sources, publication dates and your own biases.
Prism: PR in different facets
Martin M. Andanar, secretary, Presidential Communications and Operations Office, talked about public service communication. He stated that PR is the foundation of public service, where you have to build relationship with your constituencies. Ricky de Castro, Team Energy Foundation and LCF chairman, related that, in the past, PR was not a good adjective to attach to the practice of corporate social responsibility (CSR), but today, CSR assumes the basic essence of PR, which is about doing good and doing well. "CSR is part of branding, and helps in communicating what the company is all about and what it stands for," he added.
Brother Armin Luistro, President, De La Salle Philippines and PBSP, pointed out that PR communication is more impactful with numbers. You need to turn the numbers to names and the statistics to stories. Your narrative and the intention of your narrative are important for PR to be effective. As such, you need to communicate, and communicate well. Elizabeth Lee, president, EMotors Inc., posited, "PR is a diverse field, and the principles you can go by include: Ignite—create a positive impact to benefit all; Collide—go against the norm; and Unite—plan and implement communications that cut across social structures."
Glocal: Global pr  technology and tools to develop the local arena
Carlo Ople, vice president, PLDT, spoke about a framework for unlocking Digital. To do this, you need to put three things working and in order: analytics, agility and innovation. You have to unlock data and leverage them. You have to unlock value: deliver reports in style. Elaine Uy, officer in charge, Digital Media Division, ABS-CBN Corp., said digital is both good and bad, thus communication should be adjusted accordingly. You have to cultivate relationship and increase revenue with innovation. The challenge is on how to service audiences through social media, which is constantly changing. You can serve by listening to identified audiences' emotional needs and, as such, customize social-media solutions; by educating and uniting the different platforms; and by empowering and giving your audience a voice and a platform to be heard.
Francis Flores, Global Brand—CMO Jollibee Foods Corp., viewed PR as a major tool for brand love and buzz that drives product reputation and wins the audience continuously through content. To do good PR, always aim to launch newsworthy products and campaigns, as you embrace the thought that insight is king and influence is queen. Never lose the passion and purpose of what you are doing, and use PR to inspire. Glocal PR is being "exceptionalist" rather than an "integrationist". It is about going social, getting engaged in thought leadership, amplifying your content, onverting influencers and advocates, taking care of your online reputation and marrying good tactics and techniques with tools and technology, which results into media support, a built relationship, fostered partnerships and creation of a positive reputation.
PR Matters is a roundtable column by members of the local chapter of the UK-based International Public Relations Association (Ipra), the world's premier organization for PR professionals around the world. Bong R. Osorio is a communications consultant of ABS-CBN Corp., SkyCable, Dentsu-Aegis Network and government projects among others, after retiring as vice president and head of the Corporate Communications Division of ABS-CBN.
We are devoting a special column each month to answer our readers' questions about public relations.  Please send your questions or comments to askipraphil@gmail.com