Celebrating the launch of the seventh year of its Values Advocacy Program on September 12, Fortune Life Insurance Co. Inc. also gave recognition for the first time to schools division superintendents, assistant superintendents and administrative officers for positive leadership, hard work and discipline.
The Gintong Parangal Para sa Edukasyon—Pamumuno is the counterpart for higher school officials of the Gintong Parangal Para sa Edukasyon-Guro, which was also given for the sixth year to public-school teachers who taught in the best way the values of hard work and discipline to students.
The Values Advocacy Program is a project of Fortune Life Insurance in partnership with the Department of Education (DepEd) and Marylindbert International, an advocacy organization. It features the presentation of lessons on the value of hard work and discipline for public schoolchildren based on the lift of Fortune Life founder Ambassador Antonio L. Cabangon Chua.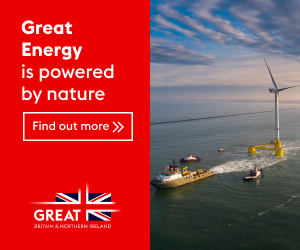 Five school officials from various regions received the Gintong Parangal Para Sa Edukasyon—Pamumuno Award in a program held at the Bulwagan ng Karunungan, DepEd Central Office in Pasig City. Their stories follow.
Dr. Mina Gracia L. Acosta
The woman of the hour lives a simple life. Dr. Mina Gracia L. Acosta, a true daughter of Pulong Buhangin, Santa Maria, Bulacan, started her career as a classroom teacher.  She has proven her dedication and tenacity in more than a decade's leadership in the DepEd, where she has served as a teacher, head teacher, principal and now assistant Schools Division superintendent
Coleaders describe her as a woman of inspiration, for while any leader can accomplish duties and responsibilities that they are set to do, there are few who instill passion and empathy through their work. Acosta is one of these few.
She is driven and motivated. She took two bachelor degrees in Chemistry and Secondary Education. She finished her Master of Arts in Education and Doctor of Education major in Educational Management at Bulacan State University. She also coauthored the Cybersafe project manuals for grades 5 and 6.
Rodrigo V. Jacinto, a head teacher, wrote that "Dr. Acosta is a leader who strives to make the right decision for the common good of everyone; and a leader who delivers her best and provides compelling vision that students and parents can become a teacher's best asset in contributing meaningful and valuable things for the school."
Acosta is considered as a mother to the division of Bulacan. With perseverance and diligence, she welcomes people from all walks of life. She is described as a hands-on lady, from hiring of teacher-applicants, ranking and promotion of teachers, to rating the performances of school heads. She also works beyond what is required of her. Colleagues and students appreciate how she finds time to help solve problems referred to her despite her numerous tasks.
She is a leader who understands the sacrifices and responsibilities she holds in her hands, yet she remains steadfast as a true leader—a woman who puts  everything in its rightful place.
Dr. Leila P. Areola, Ceso VI
Teacher Vinna Abadilla describes Dr. Leila P. Areola as a person who perfectly represents diligence and excellence.
Areola was awarded the DepEd Gintong Ilawan Educator's Award in 1997 as one of the most outstanding female secondary-school principals of the Philippines. For three years, she was  recognized as the most outstanding principal of Cagayan for her persistence and dedication.
At present, Dr. Areola is designated as assistant. Schools Division superintendent. She took her Doctor of Philosophy in Educational Management at the Saint Paul University and her Masteral degree of Arts in Teaching at Saint Louis University.
She has been a familiar face in the field of education. She was given recognition as chief trainer for the national K to 12 trainers, a resource speaker and facilitator at school, division, regional and national levels.
As a native of Carig Sur, Tuguegarao City, Cagayan, she speaks four languages/dialects—English, Filipino, Ilokano and Itawes. Whatever language it is, she always finds a way to sink deep to every learner's minds and hearts.
Joshua Palolan, a student, said, "As you know, life had been upsetting for me recently. I remembered how she [Areola] got through her problems and, most important, how she got through here. [She is] a heroine that stands up when life gets you down."
Areola is a walking influence. We are certain that the world needs more people like her to move the world for the better.
Dr. Wilfredo E. Cabral, Ceso V
Dr. Wilfredo E. Cabral, presently National Capital Region's Schools Division superintendent and officer in charge (SDS-OIC), is described as a strong asset in the Manila schools division. When someone is labeled as an "asset", he or she is being a blessing, instead of a burden; a problem solver, instead of a problem.
This is exactly what Cabral is—a blessing, according to his colleagues.
He embodies excellence long before he started teaching. Cabral holds a degree in Bachelor of Science in Education major in Mathematics and not long after, he took a masteral degree in the same field. His love of learning never stopped. He was hailed as a Doctor in Philosophy in Calapan City and he is currently taking up his Doctorate in Speech Language Pathology in Educational Management at De la Salle Consortium.
From a humble teacher, he became a head teacher in Nabustol National High School in Oriental Mindoro. His growth never stopped there. He transitioned from a being a head teacher to an education supervisor and assistant superintendent in DepEd Insular Oriental Mindoro. He has also served as a superintendent in division of Valenzuela and Occidental Mindoro division office.
During Cabral's two years as SDS, he spearheaded relevant and results-oriented programs geared toward the underprivileged like the Kindergarten Catch up Education Program under which he gave 868 unschooled children an opportunity to study in school.
He led the memorandum of agreement signing for "Gift of Love", where Smart television  sets were donated to 16 Special Education centers of Manila. He built partnerships for mobile library building, teacher training, financial assistance and education and antibullying workshop.
From being at the top of the staircase, he goes down to aid the underprivileged and children with special needs. As an asset to the society, he stopped living his life trying to be blessed all the time. Instead, he starts blessing other people and encouraged all teachers to do the same. Cabral surely lived by DCS-Manila's battle cry, "Quality first. Deped Manila, Where Excellency is a Lifestyle."
Dr. Vilma D. Eda, Ceso VI
She was described as a brave leader—for not holding back anything that needs to be said and done; for calling out areas in a division that need improvement, for taking risks in implementing changes for a better education system and for turning visions into reality.
Laoag, Ilocos Norte, has been Dr. Vilma D. Eda's home. She is a graduate of Bachelor of Secondary Education at Mariano Marcos State University. She then took her Master of Arts in Education and Doctor of Education at Northern Christian College. At present, she is the superintendent of the Schools Division of Ilocos Norte and an Executive Board member of the Boy Scouts of the Philippines and Girl Scouts of the Philippines.
She was known to be a prime mover of information and communications technology (ICT)-integrated curriculum, not only in the province or region but in the entire country. This ICT initiative is a bold and wise move which places the delivery of instruction in the city of Batac way ahead of what is expected. To top this, she brought the school heads to Singapore to learn the educational system and innovative programs of the Ministry of Education in Singapore—an initiative that invites growth among educators.
She is described by her students as the embodiment of a world leader. With her, what you see is what you get. Her aura exudes confidence and her no-nonsense attitude makes her more admirable as a leader.
For braving the storm and taking risks, the division is now on a smooth sail. From then until now, she has never stopped in bringing innovative education that made her an epitome of innovation for the Batac learners.
Dr. Leonardo D. Zapanta, EdD, Ceso VI
Effecting change in a large, complex and dynamic department like DepEd Pampanga truly poses a big challenge to every great leader. It will take wisdom, dedication, discipline and firmness to bring about purposeful and positive results.
DepEd Pampanga has always been regarded as a top-performing division. With the designation of Dr. Leonardo D. Zapanta as the assistant Schools Division superintendent, there were indeed great accomplishments and effective implementation of many projects and programs.
His humble beginnings started from the University of the East, where he finished Bachelor of Science in Electrical Engineering, and from University of Assumption where he took Bachelor of Science in Business Administration. He took his master's degree in Educational Management at the University  of the Philippines and went back to University of Assumption where he graduated as Doctor of Education.
Zapanta's greatest mission is his highest call to service. He was awarded the Regional Pagasa award, which is given to public servants who showcased exceptional service to the public. In his lifetime, he has received and is receiving various awards, citations and achievements. In 2008 he was chosen as Outstanding Kapampangan in Education. He holds the record as three-time Most Outstanding Administrator and he was given the Boy Scout of the Philippines bronze medal of merit.
Yet, above all his achievements, he is proud of his mission to provide services to all Capampangan learners regardless of their affiliation or racial classification which strongly adheres to DepEd's policy "No child is left behind."
As he continuously thinks of the welfare of the Capampangan learners and teachers, Zapanta dedicates himself in service of the Filipino people for more improved communities and better quality of education.