I gave you a sampling of Bruce Lee's mind, showing rare depth of insight and clarity of expression. Here are others.
"You will never get any more out of life than you expect. So keep your mind on the things you want and not on those you do not want."
"Things live by moving and gaining strength as they go. So be careful in choosing what you want. Consider the consequences of getting it." The danger of momentum.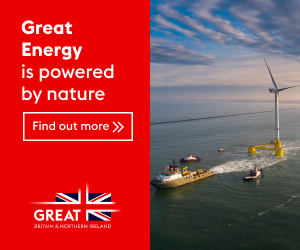 "Be a calm beholder of what is happening around you," Lee advised. "There is a difference between the world and our reaction to it. We are conditioned to react a certain way that is not always correct."
In correcting that condition, do it not from the outside by the way you behave "but from the inside—by dissolving the wrong attitude", putting a better one in its place.
I disagree. I think that changing the outside first is easier. Better behavior becomes habit, which reconfigures the inner side. Habit is character.
Lee said, "Look around you, and you will see that there is no one to fight, only an illusion to see through. No one can hurt you unless you let him."
He is right. Why pick fights with nobodies? You can even get hurt. Yet, the philosopher Kwame Appiah warns in his book on honor that gentlemen of the old school warned against picking fights with just anybody and punished as plain violence a duel between a gentleman and a social nobody. Indeed, many times there is really no one worth fighting. And while this might be an excuse for cowardice, never mind. If he is a nobody, he is a nobody. If you took up his challenge, you would just be diminished even by killing him. Indeed, if you begin to doubt your courage, pick a fight with your social equal.
Lee thinks inner humility generates external greatness. "Inwardly, psychologically, be a nobody," he wrote. And he meant it. Don't just pretend to be humble; be humble. And then do right.
"But never think, better yet never feel, that you have achieved anything completely. That leaves space for improvement." In short, don't rest on your laurels, they will flatten and dry out and all you will have is a bunch of crumpled dry leaves.
"The dominating thoughts of my mind will eventually reproduce themselves in outward acts. They gradually transform themselves into physical reality." He is right. Thoughts inevitably find release in actions. Or you get cognitive constipation, which, like the usual kind, is not good; it gives you a sense of heaviness and if you take a laxative, well, make sure no one is using the bathroom after you.
"Therefore, I will concentrate my thoughts for 30 minutes daily upon the task of thinking of the person I intend to become thereby creating in my mind a clear mental picture" of what I want to be.
"Any desire I persistently hold will eventually seek expression through some practical means of attaining the object at the back of it." Same thought as earlier, which is to say, that nothing happens on its own accord except laziness of body and spirit. Only nothing comes into its own without prodding.
"Therefore, I will devote 10 minutes daily to the development of self-confidence."
Now that sounds like a platitude, but insecurity does lead us to abandon what we want to be and settle for something easier and less.
I could go on. But enough for the day are its troubles. And solutions.