Governor Rick Scott of Florida announced new rules on September 16, requiring nursing homes and assisted-living facilities in the state to have generators capable of maintaining comfortable temperatures for at least 96 hours in the event of a power loss.
The governor's announcement came three days after eight residents of a nursing home in Hollywood, Florida, the Rehabilitation Center at Hollywood Hills, died when the home lost power to its cooling system in the wake of Hurricane Irma.
The public outcry over the episode has intensified after the home said that its staff, or people calling on their behalf, had contacted the governor himself, as well as the power utility and several county and state agencies, to get the problem resolved, to little avail.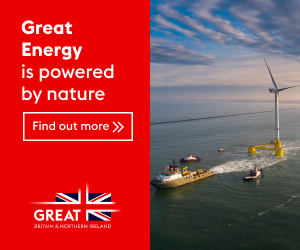 Under the new rules, all of the state's assisted-living facilities and nursing homes will have 60 days to obtain what the governor's statement called "ample resources" that will "sustain operations and maintain comfortable temperatures" for at least four days after a power failure. Those resources, the statement said, include a generator and fuel.
The emergency action also requires that the state fire marshal inspect the generators within 15 days of installation.
In his statement, Scott warned that failure to comply would result in fines and the possible revocation of a facility's license.
Lauren Schenone, the governor's press secretary, said the rules were effective immediately and would last 90 days, after which they could be renewed. She said that Scott would "fight aggressively" to put the rules into law, and that the rules do not include state support to pay for what could end up being daunting expenses.
"It is our expectation that these facilities will do everything they can to protect lives," she said.
In response to criticism over the home's attempts to get the government to help, a spokesman for Scott said the calls made to the governor were referred to the state Agency for Health Care Administration and the Florida Department of Health and quickly returned.
Florida requires nursing homes to ensure emergency power in a disaster, as well as food, water, staffing and 72 hours of supplies. A new federal rule, which will not be enforced until November, adds that the alternative source of energy must be capable of maintaining safe temperatures. But it does not specify that the source of energy must be a generator, or that the energy source must power air-conditioning.
The nursing home under scrutiny in Florida had a generator, but the generator did not power the air-conditioning. Hurricane Irma had affected a tree that apparently hit the transformer that powered the cooling system, leading to fatally hot conditions in the home.
Overhauling health-care rules— even after problems arise from natural disaster—can prove challenging. Hospitals and nursing homes have sometimes pushed back against requirements, arguing they are costly, unnecessary and a particularly crushing burden on smaller homes.
In a telephone interview last Saturday, Martin Goetz, chief executive of River Garden Senior Services, a nursing home in Jacksonville that did not lose power or air-conditioning, said the governor's newly imposed requirements would be "impossible" for many homes to comply with in such a short time.
"What I think nursing homes will do is buy a lot of fans," he said. "You can't just go triple and quadruple generating capacity." Doing so, he said, takes planning, reviews and approvals—all of which take time.
The governor, Goetz added, is "shooting from the hip" and choosing to require more resources, when in fact, "the problem at the Hollywood facility was a failure of management."
Robert E. Solomon, a division manager at the National Fire Protection Association, said the emergency rules also seemed "like the kind of thing that normally would have to go through a public rule-making process".
"The idea and intent is worthy," he said, "but that is a lot of generator capacity, design, installation and inspection to complete in 60 days".
Kristen Knapp, a spokesman for the Florida Health Care Association, an advocate for nursing homes, said her group was reviewing the rules last Saturday.
The day before, a state senator filed legislation that would require nursing homes and assisted-living facilities to have working generators. A similar bill collapsed in the Legislature in 2006, in the aftermath of Hurricane Wilma, when it met with strong industry opposition.