Story and photos by Mau Victa | Correspondent
THE fate of 64-year-old Roland Bay-an of Baguio City as a visual-artist painter seemed to have been carved in stones, since he was a kid frolicking with his friends at the banks of Baguio's rivers.
From the first time he saw the beauty of white stones beneath the crystal-clear waters of the river in Barangay Trancoville, he knew these stones could be better appreciated in a drawing. And drew he did and still does.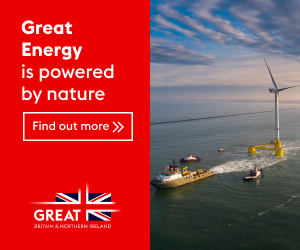 More than money and fame that most artists aspire for in pursuing their craft, Bay-an is driven to paint. He paints for the sake of painting, and has never thought of painting to earn a living to support his family.
"Basta paint lang nang paint. Passion ko kasi ito na nagmula sa pagiging hobby lamang. Tuloy tuloy lang hanggang kaya ko pang magpinta," Bay-an said.
Bay-an is one of about 3,000 artists in Baguio City who, in his humble way, wants to keep the arts culture alive and keep the city as an art capital. Having painted more than 1,000 pieces to date, he wishes that the community would truly appreciate the importance of arts in their lives, and for the young and current crop of Baguio artists to keep the enthusiasm burning and their talents continuously improving.
Beginnings
BORN from an Ibaloy mother who traced her roots to  Kapangan, Benguet, Bay-an was next inspired by the beauty of the Ibaloy woman at work. The Ibaloys are the first descendants of early Baguio people.
The working Ibaloy would become the typical subject of Bay-an's artwork. When he started to draw and paint, his first canvases were the walls of their house and old cardboards and boxes. There, he would also draw paintings depicting the colors of early and typical Baguio City and Benguet province—always misty, and devoid of loud colors or embellishments.
"Maganda ang lugar natin. Hindi ka mauubusan ng puwedeng ipinta," he said.
The painting waiter
SINCE he did not plan on making painting his source of livelihood, Bay-an worked as a waiter for 19 years in one of the landmark restaurants in the city, the Dainty Restaurant, until he retired in 1998. There, he got acquainted with members of the Taong Bundok, a group of pioneer Baguio visual artists who started arts exhibitions in the city. It was there people noticed his talent in painting, as he painted and drew on old cake boxes whenever there was a lull in waiting tables.
Later, he was invited to join a painting exhibit by a Taong Bundok member. There, he learned that his works could be displayed, have exposure and be sold to interested buyers.
"Noon di ko pa alam kung anong ibig sabihin ng artist at ng exhibit, at na puwede palang may bibili ng mga gawa ko," Bay-an remembered.
So he made a painting and priced it half the price of the works of the other participants who exhibited their works. He was surprised that his painting was sold.
From then on, he has been joining art exhibits, including one held in South Korea in 2005 for the biennial art exhibit together with National Artist Ben Cabrera.
Sharing talent through Pasakalye
IN 1999 Bay-an became one of the resident artists of the Tam-awan Village, where he conducted painting sessions to teach young artists.
He taught them the basics of art painting and for them to develop their own style of painting.
"There's an artist in everybody. We just need to harness the talent with proper guidance," he said.
Among those he guided were abused children, whom he cannot touch or mention things that would remind them of their experience.
But it was in a sidewalk adjoining a quaint bookshop on Claudio Street where Bay-an and other struggling but talented local artists found a space to thrive. The artists and their works' exposure have become possible when Maricar Docyogen, proprietor of Bookends bookshop, let the sidewalk adjoining the shop to be used by the artists as their studio. She even provided the walls and free spaces of her bookstore as display area for the paintings to help the artists promote them to enthusiasts.
Pasakalye was born when Docyogen met local artists when she was thinking of buying things to decorate the bookstore. Instead of buying mass-produced prints, she said it would be better to choose works done by the homegrown folks, which are excellent and even more beautiful than other works.
"There are a lot of good talents in Baguio. They just needed exposure," she said.
Together with the artists, Bookends last year mounted a painting for a cause to hit two birds: Help an ailing kidney patient and help local artists sell their artworks, and they dubbed it "Sketch mo, buhay ko"  by the Pasakalye Art Circle. Bay-an was among those who raised funds for a cause through their artworks.
Since then, Bay-an has become one of the regular mainstays at the shop. People from all walks of life and those interested to learn how to paint would come and see how the work is done and interact with the artists face to face.
"Kung merong gustong matuto, willing kami mag-share," Bay-an said.
As a mentor, he advises young artists not to make money and fame their goal. He said they should nurture their talent by just painting regularly and keep on improving, but at the same time, find a regular job to support their daily sustenance.
He added, however, that it would greatly support the local arts culture if people would learn to appreciate artwork. Support could come in the form of art exhibits where paintings could be promoted and sold.
"But the most important thing, for me personally, is being able to express my thoughts through painting, and allow me to treat it is a passion. Money or fame may come later,"  Bay-an said.
Image credits: Mau Victa