Singaporean Prime Minister Lee Hsien Loong's visit to China this week signals efforts on both sides to bolster relations that have showed strains over the past year—both in its timing and number of high-level meetings.
Chinese President Xi Jinping reaffirmed ties while welcoming Lee to Beijing on Wednesday, the high point of a three-day visit heavy with political overtones for both sides. Lee met four members of the Communist Party's supreme Politburo Standing Committee—Xi, Premier Li Keqiang, national legislature chief Zhang Dejiang and top graft-buster Wang Qishan—as they prepare for a twice-a-decade reshuffle next month.
"This is an extremely high-profile visit that happened at an extremely critical time," said Li Mingjiang, coordinator of the China program at the S. Rajaratnam School of International Studies in Singapore's Nanyang Technological University. "It shows the high-level connection between the two nations is stable and they highly regard each other in the relationship."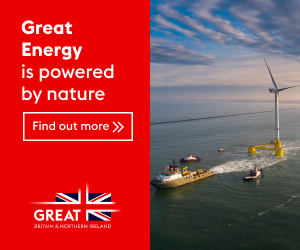 Singapore expects to be at the forefront of the region's relations with China next year, when the city-state heads the Association of Southeast Asian Nations. The bloc's summits have sometimes become a platform for the airing of grievances with China, especially over its efforts to assert expansive claims to the South China Sea.
"We both value the foundation that previous generations of leaders from both countries provided and agreed to continue to promote the healthy development of the two countries' relationship," Xi told Lee at the Great Hall of the People. "Your visit this time is a further reflection of the consensus about our countries' friendship."
Korea, US
Lee cited North Korea's weapons testing and a new US  administration that is "still developing its policies toward Asia" among shared concerns. "These are all events that impinge on countries both big and small, but they do not disturb our ability to work together and cooperate," he said.
The visit helps quiet speculation over Lee's relationship with Beijing after Hong Kong authorities detained a shipment of Singaporean armored personnel carriers returning from a training exercise with China's rival, Taiwan. Singapore and China accounted for $66 billion in two-way trade last year—representing 13 percent of the city-state's total—and Lee is eager not to miss out on Xi's "Belt and Road" global trade-and-infrastructure initiative.
Lee is also scheduled to visit the US in October. Traveling to Beijing now fits with Singapore's long-standing efforts to navigate between the two powers, said Ja Ian Chong, an assistant professor of political science with the National University of Singapore.
"The Lee administration and the current Beijing leadership have incentives to smooth over relations before Singapore rotates into the Asean chair next year," he said. During a meeting with his Chinese counter, Li Keqiang, on Tuesday, Lee pledged to promote stronger Asean-China cooperation during Singapore's chairmanship.
The visit comes at a sensitive time for Xi, who's preparing for a party congress next month in which as many as five members of the Standing Committee could be replaced. A key question is whether Wang—the 69-year-old architect of Xi's historic anti-corruption drive—will be among the older members who retire to make way for new blood.
Exchanges between the leaders were sprinkled with personal touches that emphasized familiarity between the two sides. Xi's remark about "previous generations" appeared to be reference to Lee's father, the late Prime Minister Lee Kwan Yew, who was vocal advocate for China's rise. Meanwhile, Lee is due Thursday to visit Fujian, a coastal southern province where Xi worked for more than 17 years.