A joint venture between Filinvest Land Inc. (FLI) and the local arm of French firm Engie Services Inc. said it will spend some P1.5 billion for the operations of a district cooling system (DCS)—a centralized production and distribution of chilled water—for the buildings in Northgate Cyberzone, Alabang.
The system hub will be owned by Philippine DCS Development Corp. (PDDC), a joint venture that is 60-percent owned by the Gotianuns and 40-percent controlled by French firm Engie.
This plant will provide an energy-efficient cooling system to existing and future office buildings within the 18.7-hectare IT park, PDDC said. "We are proud to partner with the world leader in district cooling system. Engie's expertise in DCS and our state-of-the-art DCS plant will benefit our stakeholders," PDDC President Joseph M. Yap said at the sidelines of the launch. "This project is the realization of our vision to produce a clean, sustainable and resource-efficient cooling system. It is also our way of reducing our carbon footprint."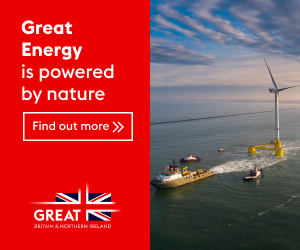 Yap added it may replicate the roll out of the cooling project, which he said is more energy-efficient than the conventional air-conditioning systems, in some of FLI's real-estate projects, such as in Cebu, Cubao in Quezon City, Makati and in Binondo, Manila.
"We can do this project where there are mixed-use developments that have BPO [business-process outsourcing] buildings, commercial and malls; and even hotels," Yap said.
Studies show that DCS offers a host of benefits, in comparison with individual cooling systems. The system helps reduce energy consumption, provides greater efficiency, lowers the initial capital investment and enhances real-estate value by freeing up building space for other uses, PDDC claims.
"[The] DCS in Northgate Cyberzone has put the Philippines on the global map alongside the world's key players in district cooling system, such as Engie's  Climespace in Paris, France, and the Megajana in Cyberjaya, Malaysia," the company said.
"Together with our partner Filinvest, we are honored to bring our district cooling-technologies expertise to the Philippines through PDDC and contribute to the nation's transition toward clean and renewable energy," Engie Group Executive Vice President Didier Holleaux said. "Our ambition for Northgate DCS is to be a model for dense urban areas in Southeast Asia and showcase how district energy solutions can help cities optimize energy supply, reduce electricity consumption, support economic development and lower environment impact."
The 10,000-ton centralized DCS plant in Northgate Cyberzone has a cooling capacity of 42.2 megawatts that caters to 15 buildings through a 3.4-kilometer underground distribution network of steel pipes with a span of 20 years.
"We look forward to servicing the offices here in Northgate and we hope that building occupants and office workers will begin to appreciate the difference of DCS with conventional air-conditioning system, like reduction in noise and vibration. Business owners, on the other hand, should be able to realize long-term benefits in terms of efficiency and reduced greenhouse-gas emission," Yap said.