A group of coconut exporters, together with key officials from the United Coconut Association of the Philippines (Ucap), Virgin Coconut Oil Philippines (VCOP), the Department of Trade and Industry-Export Marketing Bureau (DTI-EMB) and the Philippine Coconut Authority (PCA) recently concluded their visit to Washington, D.C., and Baltimore, Maryland, to promote coconut oil and coconut-based products, including food, cosmetics and personal-care items.
The Philippine Trade and Investment Center, in cooperation with the Office of the Agricultural Attaché and the Philippine Embassy's Economic Section, took the lead in organizing the Washington, D.C., leg of the road show.
The embassy's economic team organized meetings with the US Department of Agriculture, the Organic Trade Association, the US-Philippines Society, Foodshowcase, the USA Halal Chamber of Commerce and Registrar Corp. The group was also briefed on the US Generalized System of Preferences (GSP) Program, including identifying coconut products that could benefit from GSP treatment.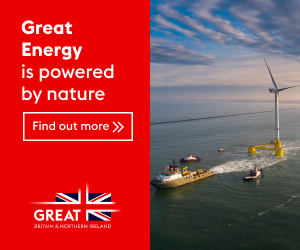 The meetings in Washington, D.C., highlighted the importance of trade policy issues when exporting to the US, including compliance to US food safety regulations, labelling and other
nontariff measures.
Dr. Toby Dayrit, the current chairman of the Scientific Advisory Committee for Health of the Asian and Pacific Coconut Community (APCC) also joined the delegation as the group's technical resource person, where he presented his latest findings to the US Department of Agriculture, importers and consumers to help them better understand the benefits of coconut oil.
The delegation also conducted market visits at Dawson's Market in Rockville, Maryland, and Mom's Organic Market in Arlington, Virginia. These stores cater to the mainstream US market and carry coconut oil, coconut-based food products, and personal-care and cosmetic products. Representatives from the two stores confirmed that coconut oil and coconut-based products continue to be popularand form part of their customers' healthy diet. An onsite visit to the warehouse of 2A Marketing, a Filipino importer and wholesaler, also gave the Filipino exporters a perspective of the fast-moving Asian products sold in the metro DC area.
Finally, the group also participated in the Natural Expo East held in Baltimore, Maryland, considered as the East Coast's leading trade show in the natural, organic and healthy products industry. Here, the delegation held a dialogue with several US companies, including Franklin Baker and Carrington Farms, to exchange views on how to further educate American consumers on the health benefits of coconut oil.