INSTEAD of the usual earthquake drill and other similar disaster-preparedness activities, the local government of Quezon City recently held a three-day caravan that can help its residents improve their livelihoods with or without disasters.
Quezon City, in partnership with Moving Urban Poor Communities Towards Resilience (Move Up), held the activity to foster and develop proactive approach to mitigate impact of disaster-related vulnerabilities and enhance community resilience or the ability to bounce back from the effects of disaster.
"This access-to-market platform is part of the strategy components of developing resilient urban-poor communities to sustainable livelihood and income-generating sources, in the face of high risk exposure due to hazards and natural disasters," city officials said.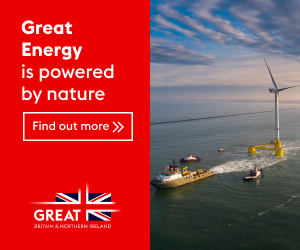 The caravan also showcased livelihood products from Community Savings Group to prospective markets. Part of its strategies is to include risk-transfer mechanisms, alternative livelihood and employment and linkages to market, as well as increasing the social capital of urban-poor communities.
Crisanto Laresma, head of Marketing and Promotions Unit of Quezon City Small Business Development and Promotion Office, said, "If the communities have access to market, their livelihood would be more sustainable and this would help 'buffer' the effects of a natural disaster."  He added they would be able to fend for themselves for the first moments after disaster while waiting for assistance from the city.
The caravan also featured business organizations and microinsurance companies as part of people's resiliency in cooperation with the Public Employment Service Office.
"Maraming nangangailangan ng income lalo na sa urban-poor communities, so kapag na-generate mo 'yung employment sa communities na ito, nagkakaroon ng enhancement ang kanilang capacity to be resilient," Laresma said.
Mednurs Health Kit and Merchandise, one of the exhibitors in the caravan owned by retired nurse Marieta D. Lapuebla, assembled a comprehensive first-aid kit that can be used for various purposes. Part of her advocacy is to ensure that homes and offices have easy access to first-aid kits. She said these places should be free of hazards likely to cause physical harm.
Aside from the first-aid kit, her company also gives free lecture demonstration on First Aid and Basic Life Support to be conducted by a certified instructor of the American Safety and Health Institute and American Heart Association.
Move Up is an urban disaster risk-reduction project implemented by a consortium of international non-governmental organizations composed of Action Against Hunger Philippines, Plan International Philippines, CARE Philippines and Assistance and Cooperation for Community Resilience and Development. The project organized 15 civil-society groups (CSGs) in four most disaster-prone barangays in Quezon City, including barangays Tatalon, Roxas, Bagong Silangan and Batasan.
The CSGs undergo livelihood trainings, such as soap making, perfume making and meat processing. They also underwent social preparation and conducted weekly meetings to save in order to finance alternative livelihood, microinsurance and other immediate needs of their families.
There are other parallel activities held in the caravan conducted by partner agencies such as Quezon City Disaster Risk Reduction Management Office (QCDRRMO) Showcase, PESO Job Fair, livelihood demonstrations from Social Services Development Department (SSDD), career coaching, and Micro-insurance Fair.
Quezon City received several awards during the Gawad KALASAG (Kalamidad at Sakuna Labanan – Sariling Galing ang Kaligtasan) 2017 last July.
The awards were presented by the Office of the Civil Defense – NCR Regional Director Maj. Gen. Romulo Cabantac Jr. and Ret. Gen. Jose Campo of the Metro Manila Development Authority.