New technologies are expected to reduce the manufacturing sector's ability to create jobs, similar to the days of the East Asian Miracle, according to the World Bank.
In a report, titled Trouble in the Making? The Future of Manufacturing-led Development, the Washington-based lender advised developing countries to create new policies to cope with technological disruptions in manufacturing.
For lower middle-income countries (LMICs) with a strong services sector but have a weak manufacturing backbone, like the Philippines, the World Bank urged the creation of synergies between services and manufacturing.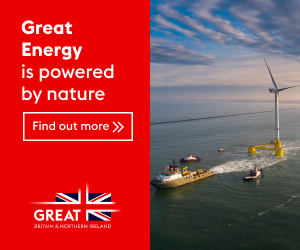 "Technology and globalization are changing how manufacturing contributes to development. We will need to embrace this change rather than fear it," World Bank Group's Senior Director for Trade and Competitiveness Anabel Gonzalez said.
"In the past, the manufacturing sector created jobs for unskilled workers and increased productivity. In the future, developing countries will need to update their policies along with their infrastructure, firm capabilities and job creation strategies to meet the demands of a more technologically advanced world," she added.
The report said countries like the Philippines that have "stand-alone" services, such as tourism, health care, business-process outsourcing and other professional services, as well as embedded services can, on its own, provide growth opportunities without a manufacturing base.
However, jobs in the services sector cannot create employment for all kinds of workers, including unskilled labor. Subsectors, like finance, information technology, accounting and legal services, are all skill-intensive.
Some of the few service sectors that can provide jobs, even to low or unskilled workers, are construction and tourism services. But these sectors cannot absorb all unskilled workers.
The World Bank said by creating synergies between sectors, such as services and manufacturing, will allow both sectors to participate in the "entire value chain of a product".
"Countries can seize promising new opportunities for productivity growth and job creation if policy-makers pursue approaches that adapt to changing technologies and changing patterns of globalization," said Mary Hallward-Driemeier, a senior economic advisor in the World Bank Group's Trade and Competitiveness Global Practice and the report's coauthor. "Those countries that don't are likely to face not just economic costs, but also social costs associated with increased inequality and more limited access to opportunities."
These synergies can be created by adopting the "3Cs" that countries can use to bolster their manufacturing sectors. These are competitiveness, capabilities and connectedness.
Competitiveness will increase the importance of reforms that reduce unit-labor costs. But it will also require each economy to be better able to consider new business models; to seek new contracting relationships that embrace new technologies and to devise new ways for manufactured goods to also deliver services.
Capabilities, meanwhile, will involve giving workers new sets of skills, strengthening firms' abilities to absorb new technologies, and providing new infrastructure and new rules to support the use of new technologies.
The World Bank said connectedness will continue to emphasize openness to trade in goods, including raw materials and components. But it also increases the importance of grasping the synergies with services that are increasingly embodied and embedded within manufactured goods.