León Gallery (www.leon-gallery.com) celebrated the legendary Philippine Art Gallery, ground zero for Manila's avant-garde in the 1950s, with a special show, titled Mid-Century Moderns: Important Modernist Painting from the Philippine Art Gallery. The show ran from August 29 to September 8.
In addition two important persons in Philippine art were commemorated: Lyd Arguilla, founder of the Philippine Art Gallery (PAG); and Ramon N. Villegas, a well-known antiquarian, scholar and jeweler, who curated several of León Gallery's projects. Villegas unfortunately passed away before the opening of this swan song of his at León Gallery.
After the smoke had cleared after the Battle for Manila in February 1945, the city was replaced with a sorry, tattered, beggarly place.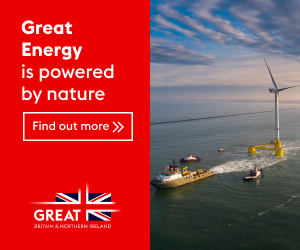 It was in this terrible time that two things transpired: a band of six brothers—Hernando R. Ocampo, Cesar F. Legaspi, Victor Oteyza, Vicente S. Manansala, Romeo V. Tabuena and Ramon A. Estella—decided to revoke the old world of Fernando Amorsolo and strike out on their own with a searing vocabulary to capture the new reality. Thus, they decided to call themselves "The Neo-Realists" and committed themselves to proclaim that new truth around them.
Next, a warrior-like woman emerged on the scene: Lydia "Lyd" Arguilla was a writer, first; a painter, second; and, most of all, an agent provocateur of the highest order. Freshly returned from creative studies at Columbia University in New York, she put together the first all-woman marketing firm, Promotions Inc.
In less than a year, Promotions Inc. took up the cause of modern art and reinvented itself into the revolutionary Philippine Art Gallery—the first gallery in the country to throw its lot in with modern or abstract art. It was at the PAG that Zóbel's first Saeta was born and shown. The defining exhibit organized by Magtanggul Asa, The First Exhibition of Non-Objective Art in Tagala, happened at the PAG; so did several Neo-Realist landmarks that produced their now-canonical works.
Arguilla also organized the Philippine Cultural Exhibition, which brought an astounding 102 works by 21 moderns to three locations in New York City and Washington, D.C.
The PAG would cast a very long shadow. Although it remained open for only 18 years, its art and artists would dominate Filipino art for more than half a century. The León Gallery special show featured 24 works by 15 modernist masters, many never before seen in public for several decades.
Interestingly, the anchor pieces of the show were several rare works from the Anthony Stoner Collection from the US. Stoner worked for an architectural firm, Adrian Wilson Associates, a famous design company that was responsible for the LA Court House and the Las Vegas and Honolulu Convention Centers. He was assigned to its Manila outpost in the 1950s and lived and worked in the Philippines for several decades. Stoner and his wife Fifi, thus, accumulated several astounding works, all from the PAG.
The preview of Leon Gallery's The Magnificent September Auction 2017 took place as a complementary show of the Mid-Century Moderns exhibit.
Select pieces from the special show, like Jose Joya's Blue Horizon, Ang Kiukok's Sunday Morning, Fernando Zobel's Saeta 44, Nena Saguil's Lantern No. 2, Cenon Rivera's Mother and Child, to Arturo Luz's painting of a chair were among the prestigious lots auctioned off.
León Gallery partnered with the Meralco Foundation Inc., Philippine General Hospital Foundation Inc. and Saint Luke's Medical Center Foundation Inc. for the auction. The proceeds of auctioned pieces donated to these institutions go to their respective charitable projects.