Northern Luzon is expected to continue its rapid growth in the near term, with the government outlining a five-year action plan to ensure the region's full potentials are unleashed for sustainable development and job creation, according to a government executive.
The Philippine Development Plan (PDP) 2017-2022 and the Regional Development Plans (RDP) 2017-2022 have laid down the growth strategies and development priorities for Northern Luzon in the next five years, according to Dr. Adoracion Navarro, undersecretary for regional development of the National Economic and Development Authority (Neda).
Navarro cited data showing that from 2014 to 2016, Northern Luzon contributed 16 percent to Philippine GDP and grew 6.92 percent annually on average. This growth compares to the gross regional domestic product (GRDP) of 6.64 percent in the National Capital Region, 5.28 percent in Southern Luzon, 6.56 percent in the Visayas and 6.56 percent in Mindanao during the same period.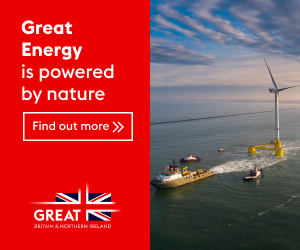 "Growth in Northern Luzon will continue to be driven by the industry and services sectors," stressed Navarro, who spoke at the Northern Luzon Investors' Conference on September 14 in Makati City.
Industry is projected to have a growth rate for 2017-2022 of 6.7 percent to 7.7 percent yearly, and services to grow 6.3 percent to 7.4 percent during the same period. The agriculture, hunting, forestry and fishing sector could grow between 4.2 percent and 5.2 percent.
Under the PDP and RDP for Northern Luzon, Navarro said priority sectors and development strategies have been identified based on the national industry road map localization and consultation conducted by the Department of Trade and Industry.
For the Cordillera Administrative Region (CAR), priority sectors are coffee, processed vegetables, aerospace, electronics and tourism. Specific plans for CAR include supporting the electronics sector and metals/aerospace industry, promoting the sustained increase in IT-BPO activities, and improving eco-cultural tourism and educational services.
The competitiveness of micro, small and medium enterprises (MSMEs), especially in manufacturing wood-based products, gifts, toys and souvenirs, will be another focal point, along with loom weaving promotion. Other tactics include sustaining the production of semi-temperate vegetables and fruits, and increasing the production of specialty crops, like organic vegetables, heirloom rice and organic coffee.
For Region 1, or the Ilocos region, it will be developed as an agribusiness and tourism hub in the north. This, said Navarro, will entail helping MSMEs upgrade their food processing and product development skills and standards, and encouraging the export of high value-added products.
Also being mulled is providing financing to enterprises to boost production of the region's strategic commodities and agri-fishery products, such as mango, coffee, cacao, processed fruits and nuts, processed meat, housewares and wearables, bangus, and bamboo.
Cagayan Valley, or Region 2, is being cultivated as a prime water resource, agro-industrial hub and emerging tourism destination,  Navarro said. Among the products for priority in the next few years are dairy products, processed meat and fish, processed fruits and nuts, coffee, cacao, bamboo, rubber, furniture, furnishings, gifts and holiday décors.
The administration also wants to cultivate the production of value-added products for the agricultural, fishery and forestry sectors, and enhance the electronic, automotive, construction industries and IT-BPM services.
Philexport News & Features