WITH the growing Filipino-Chinese community in the Philippines, Chinatown TV launched last Friday the country's first-ever trilingual news program to promote the shared culture of Filipino-Chinese and keep the public informed on current events both here and abroad.
Dubbed "Chinese News TV", or CNTV, the news program will be the first regular show reporting international and local headlines in Mandarin Chinese as the principal language, with English and Filipino as supporting languages.
CNTV Producer Louella Ching said studies reveal 20 percent of the country's population have Chinese blood—a potential captured audience for the show apart from the natives who are very interested to learn about Chinese culture.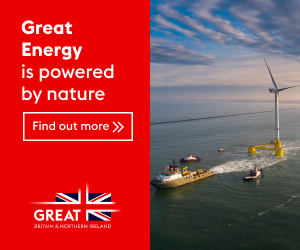 "We feel that it's necessary. The Filipino-Chinese community still lacks this kind of journalism. So we've decided to take this next step since Chinatown TV has been in existence for 16 years. This is an appropriate next step to take the advocacy of promoting Filipino-Chinese culture to the next level," she told the BusinessMirror during CNTV's official unveiling at the Choi Garden Manila restaurant in Winford Hotel and Casino along San Lazaro Tourism and Business Park in Santa Cruz, Manila.
Manila Mayor Joseph E. Estrada lauded Chinatown TV's shared thrust with the local government to preserve the Chinoy (Chinese-Filipino mix) legacy while ensuring its continuity.
"We commend your tireless efforts in promoting, fostering and protecting Filipino-Chinese culture to keep it alive, especially for our young generation," he said in his statement read by Former Manila Third District Rep. Zenaida Angping. "We wish that all of us will do our part by supporting programs of our city government for Chinatown and the Filipino-Chinese community."
Coming this October, CNTV will start airing every Monday to Friday, from 7 to 7:30 a.m. on NET 25's pay TV slots, such as Skycable (Channel 18), Destiny Cable (Channel 19) and Cignal (Channel 14).
"Our target audiences are Filipino-Chinese entrepreneurs, parents and families, who check the news every morning before they start their day. We would like to encourage the youth to make watching the morning news their habit, as well as become an avenue for Filipinos who are interested to learn more about Chinese news and culture," Ching said.
"Our mission is to further the intercultural friendship of the Filipino-Chinese, broaden the people's knowledge and understanding of current affairs and cultural events, spread the 'One Belt, One Road' advocacy, and encourage both locals and Chinese expats in learning Mandarin," she said.
For the Federation of Filipino-Chinese Chamber of Commerce Inc. (FFCCCI), CNTV will be a valuable source of information on the business community.
"It will also make a significant contribution in strengthening the economic and social foundation of our country, and in building stronger ties between our country and China," said Domingo Yap, president of FFCCCI.
"So our federation looks forward to a partnership with CNTV in our efforts to be a vital cog for future formation by promoting business growth, enriching our culture and tradition, building values to the youth and reaching out to our fellow citizens. We are proud of CNTV to be our partner in delivering these good news to our people," he said.