"Older people sit down and ask, 'What is it?' but the boy asks, 'What can I do with it?"—Steve Jobs
ON Tuesday, September 12, a lot of Pinoy Apple fans stayed up late to watch the live streaming of Apple's big announcement. As expected, the company from Cupertino, California, showed a lot of its latest creations, the latest Watch, a few updated devices, and the new, super expensive iPhone—oh, and they also had the iPhone 8 and 8 Plus.
And I'm not even done exploring my iPhone 7 Plus.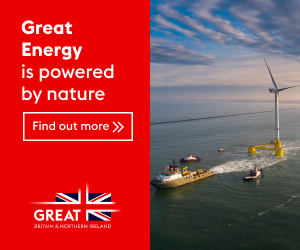 To tell you honestly, I'm not much of an Apple fan and the 7 Plus is the very first iPhone I owned. I got it from my Smart postpaid plan only because my other option proved to be an "explosive" choice.
Yet, as soon as I held it in my hands, I understood why it remains as the only phone of choice for millions of people. Yeah, I know, the "premium feel" has been used and overused by almost every other brand, but you actually believe it when you are using an iPhone. In a post, recode.net said, "No matter what Apple announces today at its fall product event in Cupertino, millions of people will buy it." Consciously or subconsciously, New York University Prof. Scott Galloway said, "They're doing it because Apple has figured out how to advertise to their genitals."
In Prof. Galloway's book The Four: The Hidden DNA of Amazon, Apple, Facebook, and Google, he explains why "Apple is sex", and argues that business and biology are more closely linked than you might think.
"You're either appealing to the brain, the heart or the genitals, and as you move down the torso, the margins get better, because the decision-making becomes more irrational," Galloway said.
Hmmm…so make sure you take note of what you are feeling the moment you get the chance to hold the iPhone X.
So what's the deal with those three new iPhones?
In celebration of the iPhone's 10th year, Apple pulled out all the stops for the iPhone X. Apple CEO Tim Cook called it the "the biggest leap forward since the original iPhone."
Last year the iPhone 7 got rid of the headphone jack; this year, it's the Home button's time to go. Gone from the X is the Home button that's been a trademark of the iPhone since its launch in 2007. This is to give way to edge-to-edge display and an OLED screen for the first time.
With iPhone X, the device is the display with an all-new 5.8 inch Super Retina Display screen. The OLED screen rises to the standards of iPhone, with accurate, stunning colors, true blacks, high brightness and a 1,000,000 to 1 contrast ratio.
No Home button means no more fingerprint scanner. Instead, you're going to be unlocking it with your face. Yep, big problem for John Cena (because you can't see him!—only WWE fans will get that joke.)
The tech is so advanced that the iPhone X can still recognize you even if you wear a hat, put on glasses or grow a beard. But it won't unlock if your eyes are closed, if someone uses your photo or if by any chance someone makes a mask of your face. Apple says there is a one in 1 million chance that your phone can be unlocked by someone that isn't you—unless someone forces you to look at your phone.
Another feature they highlighted because of the new Face ID are the Apple "animojis". Animated emojis that can match the expression you're making with your face. So, say hello to the "Shpookt!"—yes! You can now send your friends a shocked poop emoji!
I'll try to give you more of the other tech stuff in another column, as the iPhone X doesn't arrive until November.  As for the iPhone 8 and iPhone 8 Plus—its basically the normal yearly update you've come to expect, but it does have a new back cover that's coated in glass, giving it a fresher look. It also has faster A11 Bionic processor, a better camera, and there's still a home button for Touch ID. The iPhone 8 and the 8 Plus is due for release this month and we'll have a review if we get the chance to try it out.
And if you thought Apple skipped the number "9", don't worry, you'll see it plenty of times as the iPhone X price starts at $999.
HONEY, I SHRUNK THE G6!
OKAY, so every smartphone now is promising the near bezel-less screens like the Note 8, LG G6 and now the iPhone X, but if you are looking to have that full screen experience at a quarter of the price of those flagship phones, look no further than the LG Q6.
I showed it to a few tech journos and we all agreed it's one, if not the most, gorgeous-looking phone in its price class. I brought it with me to my Kuala Lumpur trip and I took it out more than my iPhone 7 Plus to take photos.
At first look, it may look like a smaller version of the G6, and many are even calling it the LG G6 mini, because of similar features, but the Q6 has a few unique ones as well that make it a good choice.
First off, the Q6 shares the DNA with the award-winning G6—with its 5.5-inch FHD+ Full Vision display (2160×1080/442ppi) that offers maximum space, and allows easy multitasking. You can easily split the screen into two perfectly square windows which you can view either vertically or horizontally.
It runs on a Qualcomm Snapdragon 435 chipset, 3GB RAM, 32GB ROM and has the latest Android 7.1.1 Nougat OS.  The Q6 has a Rear 13MP Standard/Front Wide Angle 5MP, and is powered by a 3,000mAh (nonremovable) battery.
As I mentioned, the LG Q6 is housed in a beautiful metal frame constructed of 7000 series aluminum—a strong alloy commonly used in the aerospace and marine industries—with rounded corners to minimize impact energy when dropped, making it durable and can withstand many everyday stresses. Unfortunately, the back is not only a fingerprint magnet but is also easily prone to scratches, so make sure you get a case as a pouch just wouldn't cut it.
After using it for a few weeks, here are a few things I loved about the Q6, besides its eye-catching design.
The camera is quite good. The main camera has a 13-megapixel sensor with autofocus and a single LED flash. The camera focuses quite fast and takes really good pictures in daylight and well-lit environments, but also takes decent indoor photos.
I also liked the 5-megapixel front-facing camera. It may be a bit low in today's standards but the wide-angle (100-degrees) field of view makes it better for group shots and selfies where you also want to show where you are and not just your face covering 80 percent of the screen.
The Square Camera mode is a fun feature, especially if you want to do some creative shots for Instagram, as you can mix and match or mismatch two frames.  The LG Q6 comes with two dedicated nano-SIM card slots and a separate microSD card slot, which is nice in that you can use two sims and still have a slot for a microSD.
Since it has no fingerprint scanner, the Q6 unlocks via face recognition—yes, similar to the iPhone X! It's pretty accurate, unlocking in less than 2 seconds; just make sure to properly register your face and make the same expression and angle when trying to unlock it.
The screen is really the star of the LG Q6 simply because Full Vision display is really a feature of flagship phones and the Q6's screen doesn't disappoint. The Q6 also promises comfortable one-handed operation and, despite the large screen, you really can operate most of the apps, like the camera, and compose messages using just one without worrying about losing your grip.
But the real reason to get this phone is the price: for its premium design and build, full vision display and great camera modes, you can get the LG Q6 in stores or from Lazada at a suggested retail price of P12,990.
77 inches OF OLED GLORY FROM LG  SPEAKING of displays, LG has always been praised for the quality of its TV displays, and its OLED screens remain the best—regardless of the hype for some newer tech.
Now LG brings the future of home cinema entertainment to the Philippines with the introduction of LG Signature OLED TV. The LG Signature series is the brand's gold standard in design boasting of an intuitive, responsive and functional design philosophy that spells sheer elegance in simplicity. LG is the pioneer in OLED technology (Organic Light Emitting Diodes), which delivers more vivid visuals like never before. Over the course of the past five years, LG has continually developed a better, more vibrant viewing experience and the result is the LG Signature OLED TV.
The sleek 77-inch LG Signature OLED TV is the first LG Signature TV to be made available in the Philippines, and the company described it as the pinnacle of five years of continuous improvements.
OLED technology makes perfect blacks and perfect colors come alive, and the viewing experience is complemented by exceptional sound with the Dolby Atmos audio system. This is the first time that the Dolby Atmos has ever been featured in TV speakers. The result mimics reality on your TV. Because of OLED, the screen is picture-in-glass thin, resulting in perfect viewing angles, wherever you are relative to the TV. It also has webOS, allowing you to binge-watch movies and shows on Netflix whenever you want.
"With Dolby Vision and Dolby Atmos integrated into our newest OLED products, viewers will be able to recapture the magic of the cinema and experience their favorite movies with their original clarity, depth and imagination intact," said Tony An, vice president for home entertainment, LG Electronics Philippines. "The stunning new TVs available in the market demonstrate our commitment to innovation and leadership in OLED technology."
/ Tech Thoughts:  "iPhones generally last one year before getting outdated, but iPhone 8 lasted for exactly two minutes before getting outdated."
—Shikhar Arora via Twitter