GERMAN technology firm Siemens AG said digitalization will introduce new opportunities in the Asean.
Although skeptics believe that pursuing the digital road map will lead to dislocations in the economy in terms of retrenchment and downsizing, Siemens's Asean executive Friedheim Geiger stressed digitalization can lead to new opportunities as companies can introduce newer and more efficient methods in production.
Geiger said the development of digitalization will also usher in new opportunities for Asean member-nations.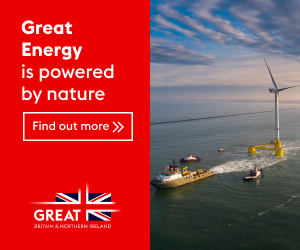 "Developing a fully digital value chain is the ultimate goal for every country," said Geiger, Siemens Asean process automation and engineering general manager.
He added, however, the current digitalization level in Asean is still a far cry compared with European companies.  
Nevertheless, Markus Lade, Siemens AG water and waste water industry general manager, said the region is trying to catch up as some Asean-based companies are serious in pursuing digitalization.
"Globalization is the driver of innovation. Companies need to innovate to remain competitive in the global economy," Lade said.
Enrico Buergo, vice president and country division lead of Siemens Inc., said it is imperative for the Philippines to accelerate its digitalization process to ensure its competitiveness in a globalizing economy.
"A natural move into digitalization is the way to go for Asean countries," Buergo added.
He said the local unit of Siemens has developed a niche on the local cement industry. Banking on a 40-year experience in the industry, he said Siemens has earned the trust of major of cement manufacturers for developing leading-edge solutions for their manufacturing processes and supply-chain management.
"We work closely with the customer, and we integrate them," Buergo added. "We also pursue collaboration with them in the vertical market in the region."
He said the local cement industry is one of the major users of Siemens digitalization technology where it has a 70-percent market share.
If companies want to ask the expertise of Siemens in their bid toward digitalization, Lade said they should put their data as part of the big data. After conducting a series of assessments, he added Siemens can now analyze and integrate it in the Siemens process.
"Putting the total portofolio on the table will complete the value chain," Lade said.
Alwyn Broderic Chua, managing director of Avant Equinox Group Industry Solutions Inc., said Siemens "has provided a lot of help" to Philippine cement manufacturers by integrating their processes and, at the same time, interconnecting with their management systems.
Avant has been working with Siemens for nine years, helping companies to integrate their process. Right now, it is helping companies analyze the data and interconnect it with their management systems to develop plans on how to maximize their production.