"It was not so much as any individual thing that attracted him as the gradual revelation of elegance…."
—Lost Horizon by James Hilton
WE arrived—in Hong Kong on a dreary, gloomy Monday.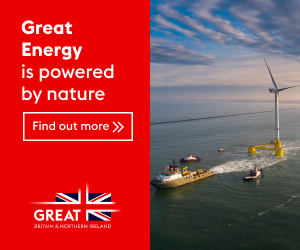 The grey clouds were still threatening to unleash torrential rains, and the streets were still slick and wet from the battering the islands received from a typhoon that had just come from Manila.
Despite the seemingly unwelcome weather, the mood changed as soon as we arrived at Kowloon Shangri-La, the iconic 36-year-old hotel that continues to be a favorite among many Hong Kong residents and tourists. At once, we were welcomed at the door by Edward Wa, the hotel's lobby ambassador who, at 70, continues to pull out all the stops to make any guest's stay truly memorable. He knew at once we were from Manila, and inquired how our flight was, before endorsing us to the bellhops (friendly Pinoys, of course!) to take care of our luggage.
Checking in was a breeze, and the front-office receptionist later said she had extended our check-out time on our last day to 3 pm. She anticipated all our needs, further giving our party of three our own keycards each.
She also accompanied us to our deluxe room on the 16th floor, and she opened the door, the window curtains gradually separated to reveal the breathtaking view of Victoria Harbour. Though its waters mirrored the somber sky above, the row of high-rises across the harbor with the mountains at the back, and the touristy Chinese junks sailing placidly along their way, was still a vision to behold, further lifting our spirits.
On our coffee table was a platter of fruits and a slim box of delicious chocolates. A lady came in after with a basket bearing a pot of welcome tea and teacups.
The room was spacious and the beds comfy, we later found out night after night, as we snoozed (and snored!) our way to restful bliss. Being particular about bathrooms, I rate Kowloon Shang's among the best and most considerate among all hotels of its class. Aside from being spacious, its dresser area had a magnifying mirror with its own light to help one zoom in to draw a line across one's eyelids, or see to it that each eyelash is properly brushed and painted in mascara. It also had a lot shelves; and, yes, if you're a woman with a lot of toiletries, cosmetics and other kikay stuff,  adequate shelving to organize all these is a must. As Big Sister adequately put it, the bathroom was pang-babae (tailor-made for women).
Of course, we couldn't just luxuriate in our hotel room all day, despite the intense temptation to jump into bed. We were famished and quickly stepped out in the drizzling rain in search for roast goose and duck for lunch. We joined the hundreds of Hong Kongese working men and women crammed into the Food Republic, the food court at the lower ground level of Silvercord Mall, which has a long-standing reputation of offering various cuisines from all over the world at affordable prices.
It wasn't the best roast goose I've had, but it was adequate for the day's activities, and what's more, it was quickly served with soup and a vegetable dish on the side. After lunch and coffee, it was time to hit the retail stores. But we quickly realized that at the current exchange rate of HK$1 to P6.50, even our preferred clothing brands cost more than in Manila.
That's not to say that there are no more bargains to be had in this special administrative region. Most of my best finds were in Sasa, Hong Kong's ubiquitous drugstore, where I found my Majolica mascara, a brand no longer offered in Manila; eye drops for my perpetually dry eye condition at just P350; and the addicting wasabi almonds from Tom's Farms of Korea.
We were fortunate to buy delicious mooncakes and dried pork sausage (what we Pinoys call chorizo macau) at Wing Wah, which has its roots as a cake shop in 1950, but has since diversified into restaurants. Their delectable offerings are available all over Hong Kong and at duty-free stores even at the airport.
And, well, there was the roast goose. Although not a bargain per se—the cheapest will still costs about P2,500 to P3,000 for an entire goose—it has become a popular pasalubong by many Filipinos who want to give their families a taste of Hong Kong. At the Chep Lang Kok airport, I saw them lugging two to three boxes of roast geese from popular restaurant chain Café de Coral.
Shopping aside, it was still a treat for me to take in the sights along the harbor, and rest my poor tired feet in the pocket parks around Tsim Sha Tsui. Near our hotel was the Garden of the Stars, Hong Kong's version of Hollywood's Walk of Fame, where hand prints in cement of popular Chinese actors, like Jet Li, Jackie Chan, Tony Leung, Michelle Yeoh and the like, were displayed.
But coming home each night to Kowloon Shang after our bargain-hunting hikes was the major highlight of our short vacation. Each elegantly appointed guest room has complimentary Wi-Fi, tea and coffee-making facilities, individually controlled airconditioning, among other standard features, and as part of its room package, a sumptuous breakfast each morning at Café Kool. Guests are also entitled to shopping discounts at Harbor City or a gift voucher from T Galleria by DFS until December 2017.
The hotel's friendly and accommodating staff who knew what we needed even before we thought of it, more than made up for the poor weather on the first day of our visit, and some shopping heartaches. That trademark Shangri-La hospitality will always be a joy to remember and, hopefully, be able to enjoy again. In Kowloon Shangri-La, I had found my deep calm.
For inquiries or reservations, visit www.shangri-la.com/ or e-mail ksl@shangri-la.com.
Image credits: Photos by Stella Arnaldo