HEALTH groups belonging to the Sin Tax Coalition on Wednesday asked the Senate to augment revenues projected from the tax reform currently being deliberated at the Senate's Committee on Ways and Means by including tobacco in the Tax Reform for Acceleration and Inclusion (TRAIN), instead of making a chance by taxing plastic bags.
"Why use plastic tax to augment revenues from TRAIN when it has not been proven to be a steady source of revenue that will fund the promised spending of this administration, particularly for health?" the group said in a statement.
The group added they had several dialogues with Sen. Juan Edgard M. Angara last week to ask him to include tobacco tax in the TRAIN, to complement revenues that will be raised for health and other social-protection measures for the poor.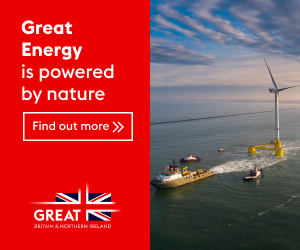 The senators seemed to be not wanting to touch on the tobacco tax, which, after only a year of passage, has resulted in a huge budget for the Department of Health, and was respondible for Philippine Health Insurance Corp.'s (PhilHealth) much-improved survival and coverage, the group said.
"Tobacco tax will convert TRAIN into tax reform that is overwhelmingly pro-poor and pro-health. For example, it can provide funds to hire and train more health-care workers so that universal health care can finally reach the poor, like how it financed the PhilHealth coverage of the poor and the senior citizens. Tobacco tax has also been proven to have direct health benefits, with the country seeing 4 million less smokers since the sin-tax law was passed in 2012," said Dr. Antonio Dans, University of the Philippines College of Medicine professor and one of the convenors of the Sin Tax Coalition. Jo-Ann Diosana, senior economist of the fiscal policy-reform group Action for Economic Reforms, said plastic tax will not be able to sustain the needed revenues, compared to the excise taxes on tobacco, fuel and automobile in TRAIN.
"Plastic tax should not be used to dilute the package of reforms under TRAIN. It will never match the revenue that reforms in the value-added tax and fuel tax can bring to fund the much-needed programs in infrastructure, health, education and social protection, including the cash transfers that will benefit the poor and the near poor," Diosana said.
Dans said their group does not question the senators' efforts to be more creative in thinking of other measures to raise revenues in addition to fuel tax, but he said he cannot understand why tobacco tax, which is a more urgent measure, is not included in a bill whose effect on the poor is strongly debated.
"Every year, we wait. After 2017, we will see 200,000 new smokers. The impact of the 2012 sin-tax law is rapidly being eroded so we need to do something now," Dans added.