The local government of Davao City vowed to boost the competitiveness of cacao farmers in the area in its bid to position the city as the chocolate capital of the Philippines.
The plan to help farmers in the city produce high-quality chocolates was revealed by Davao City Mayor Sara Z. Duterte-Carpio during her first "State of the City Address" on September 12.
In her message, Duterte-Carpio highlighted the assistance from Department of Agriculture-Philippine Rural Development Project (DA-PRDP), which has provided P9.05 million in assistance to the city's cacao farmers.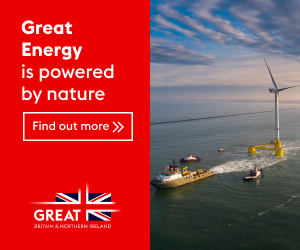 "[The project] will provide an opportunity for the small entrepreneurs, marginal farmers, upland farmers and indigenous people of Davao City to be players in the cacao and chocolate industry by producing globally competitive chocolates," she said.
Duterte-Carpio noted that the city is currently implementing the Cacao Production and Marketing of Dry Fermented Beans, a subproject under the PRDP's Investment in Rural Enterprise and Agriculture and  Fisheries Productivity with the Subasta Integrated Multi-Purpose Cooperative.
The project has 16 cluster members from Calinan, Tugbok, Baguio and Marilog districts with a total of 227 recipients and includes 97 members of the Indigenous Peoples group,
she added.
DA-PRDP is a six-year national government platform for inclusive, value-chain oriented, and climate resilient agriculture and fisheries sector.
"We envision a formidable agricultural sector that is not weather-dependent and is resilient to climate change. We would like our farmers to become business-oriented partners. We want to see an end to the slavery of farmers by financiers," Duterte-Carpio said.
DA Davao Region Director Ricardo M. Oñate Jr. said cacao is one of the region's champion commodity as the region supplies 80 percent of the country's cacao production.
"We have already extended numerous assistance to the cacao industry. Our partnership project with the city government in Subasta, Calinan, amounts to P26 million, including the equity share of the local government and the farmers associations," said Oñate, who is also the PRDP Mindanao Director.
"It will not be far-fetched that the city can become the Chocolate Capital of the Philippines because we have the potential to be one. For instance, our Davao-based chocolate producer—Malagos Chocolate—has received numerous recognition abroad for producing the world class dark chocolate," City Planning and Development Office chief Ivan Cortez said in a separate interview.