By Jovee Marie N. dela Cruz @joveemarie & Claudeth Mocon-Ciriaco | Correspondent
Conclusion
WHILE there is no love lost between President Duterte and Akbayan Sen. Risa Hontiveros-Baraquel, the latter thanked the Executive branch's top honcho for signing Republic Act (RA) 10932 that she authored.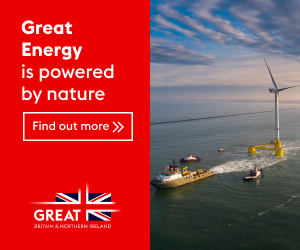 However, RA 10932, or the strengthened anti-hospital deposit law, has left people like Rustico Jimenez squirming in his seat.
Jimenez, president of the Private Hospitals Association of the Philippines (PHAP), said the law has placed hospitals between a rock and a hard place. The law ensures there are severe penalties if hospitals decline to provide services to patients who cannot pay a deposit prior to receiving treatment.
"You have to treat them, but they will not be able to pay us," Jimenez said.
Jimenez, who practices internal medicine at Medical Center Parañaque in Parañaque City, said most of these patients usually are in the lower-income group.
"Especially in our areas around Manila Bay, there are a lot of informal settlers and these are the cases that are hard to treat."
But he believes hospitals should not turn away patients, especially those needing emergency treatment, because they can't pay.
Support institutions
JIMENEZ said even if some patients are covered by health-maintenance organizations or HMOs, their health-insurance cards have limited coverage.
"Most of [our patients] are employees [of] call centers and they are covered with cards, but the cards have only limited access," he said. "So at the end of the day, there are still a lot of pocket that should be shouldered. And that is the problem with our patients, so again, we try to lower the cost so that the bill of the patient will be smaller."
Jimenez said they suggest to the patient, if he or she is still in the hospital, to go the Philippine Charity Sweepstakes Office (PCSO) "because they can get funds there [however] limited".
RA 10932 has mandated the PCSO to provide medical assistance for the basic emergency-care needs of poor and marginalized groups.
The law has also mandated the Philippine Health Insurance Corp. to reimburse the hospital or clinic for the cost of basic, emer-gency care and transportation services given to poor and indigent patients.
Proposed bills
A bill sitting in the Lower House seeks to further prop up the health-insurance coverage of patients.
House Bill (HB) 5784, or the Universal Health Coverage bill, seeks to amend RA 7875 or the National Health Insurance Act of 1995.
HB 5784 seeks to ensure that "every Filipino citizen shall be provided access to a comprehensive set of health services the cost of which will not cause financial hardship."
The measure said inpatient-health services shall be made available at zero copayment for the noncontributory group and for those who opt for basic accommodation, and at fixed coinsurance rates for all who opt for higher types of accommodation, while outpatient health services shall be made available at zero copayment in public facilities and fixed coinsurance in private facilities.
The bill seeks to automatically include every Filipino in a National Health Security Program (NHSP) and giving them entitlement to all benefits therein.  Members of the program will be categorized as contributory, or those who are gainfully employed, and noncontributory, referring to indigents, senior citizens and others to be identified by the Department of Social Welfare and Development.
Providing subsidy
ACCORDING to the bill, the NHSP shall serve as a means for the healthy to help pay for the care of the sick and for those who can afford medical care to subsidize those who cannot. HB 5784 also mandates that within three years from its effectivity as a law, every Filipino shall have a guaranteed primary care provider.
Within two years, a Philippine Health Security Corp. will implement a comprehensive outpatient benefit, including outpatient-drug benefit, in accordance with the recommendations of a Health Technology Assessment Council.
HB 5784 also seeks the creation of a National Health Security Fund that will get funding from contributions from the NHSP, national government allocation and health-assistance funds from the PCSO, the Philippine Amusement and Gaming Corp. and local government units (LGUs).
Another key feature of HB 5784 is the mandating of income retention for all government health facilities.
The bill authorizes  Department of Health (DOH)-retained hospitals, specialty hospitals and hospitals run by LGUs to utilize 100 percent of their income to enhance their capacity and improve the quality of their services. HB5784 also assigns the DOH to supervise the whole health system by setting standards for the implementation of the NHSP.
Beds, doctors
WHILE the capacity to pay is a problem besetting patients, the country's health sector is also beset with the problem of bed capacity, especially in hospitals that can forego, to a certain extent, revenue.
Health Secretary Paulyn Jean B. Rosell-Ubial recently told lawmakers that bed population remains to be one of the challenges in government hospitals, as 800 people compete for one hospital bed. This ratio, to note, is in Metro Manila alone.
Ubial said at least 42,000 hospital beds are required to help Filipinos needing medical assistance. According to the head of the DOH, majority of government hospitals are overoccupied by 150 percent up to 250 percent.
Outside Metro Manila, the problem is exacerbated by the lack of doctors.
Ubial cited the Autonomous Region in Muslim Mindanao (ARMM), where the
doctor-patient ratio is 1:4,200.
But according to HB 5092 filed by Reps. Edward Maceda and John Marvin C. Servo of Manila, government and private hospitals are mandated to maintain the standard nurse-patient ratio set by the DOH and as prescribed in RA 7305, or the Magna Carta of Public Health workers.
According to RA 73056, "the ratio of health staff to patient load shall be such as to reasonably effect a sustained delivery of quality health care at all times without overworking the public health worker and over extending his/her duty and service."
Oppressive
THE proposed bills filed in the lower house reflect this logic: supporting health staff would result to better health care.
There's HB 4340 filed by Rep. Gus Tambunting of Parañaque that seeks to give importance and recognition to health workers who continue to perform their duties under hazardous working conditions by providing equal treatment in the giving of hazard pay.
The logic in supporting health staff for better provision of quality health care is something that Jimenez said seems to have been lost in RA 10932, which only increased penalties or, at best, threatens severe sanctions on hospital operators.
Under the new law, a presumption of liability shall arise against the hospital, medical clinic, and the official, medical practitioner, or employee involved in the event of death, permanent disability, serious impairment of the health condition of the patient-complainant, or in the case of a pregnant woman, permanent injury or loss of her unborn child as a result of the denial of his or her admission to the health facility.
Jimenez said the PHAP plans to file a petition against RA 10932.
"Why do we need to have this kind of law, which is too oppressive?" Jimenez said, adding RA 10932 will only cause bankruptcy in small hospitals, especially in the provinces.
Image credits: Nonoy Lacza