MANY people would think that auctions are very formal gathering of extremely wealthy people, all of them trying to get their hands on exceptionally valuable objects, like rare china, vintage wine, a Pollack painting or a truly spectacular piece of jewelry.
Although one would be forgiven to assume that the same happens during a property auction, the main difference is that one does not need to have deep pockets in order to bid successfully during property auctions. On the contrary, property hunters attend these events in order to snap up properties at bargain prices, which make them very popular.
In fact, in the Philippines, these events are regularly organized by banks, other financial institutions and real-estate brokerage firms, and the properties they offer are often priced below market value. It is mainly for this reason that they are popular among homebuyers, as property auctions are a great way to discover good, value-for-money properties that cannot be found elsewhere.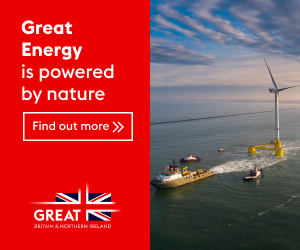 Basking on the success of the property auctions during its 2016 Housing Fair held in SM Megamall and the Affordable Housing Fair held in July in Glorietta, leading property portal Lamudi is once again organizing a series of property auctions in October during the Lamudi Housing Fair, which will be held at the Megatrade Hall of SM Megamall.
According to Lamudi Philippines Managing Director Bhavna Suresh Chathambeth, "As we envision the Lamudi brand to be Filipinos' one-stop shop for everything real estate, we are continuously exploring ways on how to best serve homebuyers, and property auctions, organized together with our partner banks and brokerages, are just one of them."
Indeed, the property auctions were the highlights of the Affordable Housing Fair held in July in the Glorietta Activity Center. According to Lamudi, Union Bank was able to sell three properties worth P8 million in a span of one hour during the first day of the event, while the auctions during 2016 Housing Fair generated sales totaling P40 million worth of properties. The auctions were conducted by Lamudi's partners PNB, RCBC and brokerage firm My Saving Grace Realty and Development Corp.
According to Suresh, apart from assisting the industry through our technology and reliable real-estate data and information, property auctions are another effective way of providing a platform for property sellers and buyers to meet, which is after all what the Lamudi platform is all about. "It has always been our mission to let homebuyers and sellers meet and close a transaction and this need not always happen online. In some cases, a property auction is a perfect venue."
According to Lamudi, this year's Housing Fair will be bigger than the one in 2016, as the property auctions will be joined by some of the country's well-known commercial banks, with thousands of property listings in their portfolio. Suresh added Lamudi is looking into recruiting all its partner banks to join the property auctions in order to reach more potential homebuyers.
A quick look at Lamudi listings data shows there are more than 17,000 foreclosed properties listed on the platform, from a vacant lot in Tagaytay listed by My Saving Grace Realty and Development Corp. to a residential lot in San Pablo City listed by UCPB Savings Bank.
However, homebuyers should note that not all properties sold at auctions can be bought at ridiculously low prices, and not all low-priced properties sold at auctions are great, but there are ways to make attending these events fruitful. Lamudi offers these simple tips in order to successfully navigate the exciting world of property auctions.
First is to do your research by inspecting as many properties as you can. These pieces of real estate are often sold on an "as-is, where-is" basis, which means that the responsibility to determine the property's condition falls on the homebuyer.
Second is getting your finances ready before attending the auction. Getting yourself preapproved for a housing loan gives you a working budget and a good idea on how much you can afford. It also gives you bargaining power as you are already as good as a cash buyer.
Third is to attend as many auctions as you can, to get a feel on how these events turn out. You can size up your competition, talk to real-estate experts and even get insight from your fellow buyers.
Fourth is to have a budget and to stick with it. There is nothing worse than arriving at an auction with a clear budget in mind, only to go beyond it. If the property you are eyeing is clearly beyond budget, it is better to walk away. There is no sense getting something that is well beyond your means.
Fifth is to arrive early to get to know the properties on offer. Although the adage "the early bird catches the worm" does not necessarily hold true in property auctions, getting there early gives you advantage. It allows you to get to know the organizer, gain insights on the properties on offer and even get some advice from the experts present.
Last but not the least is to be not afraid to miss out. As with any auction, there is a good chance that you will miss out on the property you like, but this is not a reason to fret. Perhaps, the property is not meant for you. Anyway you are not leaving the auction empty handed—chances are you have gained something useful during the auction, be it information, new knowledge or even new friends.
Hence, armed with tips, a little budget on hand and good old insight from real-estate experts, you may be ready to attend your first property auction.
Do you know of any pioneering development, trend, project or visionary CEO that the real-estate industry needs to hear about? E-mail me at amor@geisermaclangnetwork.com.