RENE MENOR sets a modest target as he heads to the International Container Terminal Services Inc. (ICTSI) Riviera Classic for the third leg of the inaugural Philippine Golf Tour Asia (PGTA) Tour beginning tomorrow, downplaying his feat at Splendido on Sunday where he scored his maiden victory in record fashion.
He cites the demanding Langer course and the field firmed up by the entry of a number of foreign aces who missed the ICTSI Splendido Classic, including Indonesia Ian Andrew, who placed third behind Miguel Tabuena and Angelo Que in the PGTA kickoff leg at Southwoods last month, as challenges he has to hurdle to get a crack at another championship.
"Sana nga magkaroon uli ng tsansang manalo pero mas mahirap ang Langer at malalim yung field (I wish I could get a chance to win again. But Langer is tougher and the field is strong)," said Menor, who battled from six down to get a slot in the playoff then edged PGTA Q-School topnotcher Pasavee Lertvilai of Thailand on the sixth playoff hole to clinch his first-ever championship.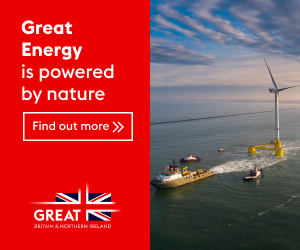 "Just to make the cut would be enough," Menor added.
That mindset must've worked wonders for the brand-new winner, who never posed a threat despite finishing joint third after 36 holes at Splendido. He dropped to a share of ninth in the third round but moved up with a fiery 66 to earn a spot in the three-man playoff.
Ranged against American John Michael O'Toole and Lertvilai, Menor still looked the odd-man out but the Filipino shotmaker proved his worth and mettle and outlasted the Thai ace after a marathon duel.
O'Toole bowed out right on the first sudden death hole with a bogey after shooting a flawless 64 in regulation.
O'Toole is out to atone for that failed title bid with Andrew and fellow Indonesians Joshua Wirawan and Elki Kow, Americans  Seungjae Maeng and Cory Oride, Swede Andreas Gronkvist and Englishman Grant Jackson firming up this week's field in the $100,000 event sponsored by ICTSI.
Focus will also be on the local aces, who crumbled in the highly-charge backside charge at Splendido, including Rufino Bayron, Tony Lascuña, Clyde Mondilla, Mars Pucay and Jhonnel Ababa.
Meanwhile, a select field of pros will test the tough ravine-laced Langer layout in today's (Tuesday) pro-am tournament where they will be paired with officials and guests of the event's chief backers, including Custom Clubmakers, Meralco, Champion, Summit Mineral Water, K&G Golf Apparel, BDO, Sharp, KZG, PLDT and MY Shokai Technology, Inc.
Meanwhile, the fourth stop of the region's newest circuit, organized by Pilipinas Golf Tournaments Inc., will be held from November 15 to 18 at Wack Wack while Luisita will host the next leg from November 29 to December 2 for the CAT (Central Azucarera de Tarlac) Open.
The ICTSI Philippine Golf Tour, on the other hand, will hold its final tournament for the year from September 26 to 29 for the ICTSI Players Championship at Summit Point in Batangas while the first ICTSI National Pro-Am will be played from October 17 to 19 at Mt. Malarayat Golf and Country Club in Lipa City.