THE Values Advocacy Program (VAP) of Fortune Life Insurance Co. celebrates its seventh year of promoting "The Values of Hard Work and Discipline" among Filipino teachers and students. Fortune Life, together with the Department of Education (DepEd) and Marylindbert International, launched on Monday the program's seventh year at the Bulwagan ng Karunungan, Department of Education Central Office in Pasig City.
Along with the launching, the Sixth Ambassador Antonio L. Cabangon Chua Gintong Parangal Para sa Edukasyon will award teachers who have worked diligently in promoting the program's advocacy. Nominees are chosen from teachers, principals and supervisors who showed and exemplified commitment and dedication to the values of hard work and discipline. Five winners and three honorable mention awardees from various parts of the country will be recognized and awarded with trophies and special prizes. The winners are Aileen Royo-Apostol of Santo Niño SPED Center in Tacloban City; Allan M. de los Reyes of District ALS Center in Minalin, Pampanga; Ma. Regaele A. Olarte of Muntinlupa National High School of Muntinlupa; Vladimir B. Paraiso of F. Benitez Elementary School in Manila; and Ma. Lourdes C. Valondo of Dr. Felipe De Jesus National High School in Bulacan. The honorable mentions include Dr. Jesus C. Insilada of Alcarde Gustilo Memorial National High School in Iloilo; Rene Rose M. Labasan, PhD, San Juan Elementary School in Nueva Ecija; and Mr. Roderick L. Labay of Apnagan Elementary School in Oriental Mindoro.
This year's program also commences the search for Gintong Parangal Para sa Edukasyon Pamumuno awardees to acknowledge the achievements of schools division superintendents, assistant school division superintendents and administrative officers in the DepEd in areas of positive leadership, hard work and discipline. The awardees are Mina Gracia L. Acosta from division of Bulacan; Dr. Leila P. Areola, CESO VI, from division of Ilocos Norte; Dr. Wilfredo L. Cabral, Ceso V, from division of Manila; and Dr. Roberto Santos Jr., Ceso VI from division of Tarlac. The honorable mentions include Dr. Christopher Diaz from division of Rizal, Rhina L. Silva from division of Batangas City and Dr. Leonardo Zapanta, CesoVI from division of Pampanga.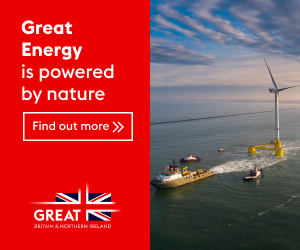 Education Secretary Leonor M. Briones is guest of honor and keynote speaker. Top officials from the DepEd and the ALC Group of Companies will join the teacher-awardees and the rest of the VAP supporters in an afternoon of awards
and recognition.