DAVAO CITY—Compostela Valley organized its first information and communications technology (ICT) council in this interior province of Southeastern Mindanao, in its bid to keep abreast with the latest in technology and information.
The formation of the council came a week after the province successfully hosted the country's Cinema Rehiyon 9, the noncompeting festival of the best regional films.
Gov. Tyron Uy presided the first Compostela Valley Information and Communications Technology Council (CVICTC) meeting on August 29, among the representatives of the province's Information and Communications Technology Development Division and the local officers of the Department of Information and Communications Technology (DICT).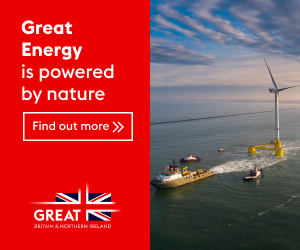 He said the council now wanted "to go down to the locality, hopefully to align our plans to the mandate of DICT for the promotion of socioeconomic development through ICT."
The governor is the chairman of the council.
The meeting was briefed by DICT Director Alimbazar Asum and Mark Van Buladaco, ICT program coordinator of Davao del Norte College, who shared the school's community extension programs and the continuing professional development for Compostela Valley.
Lawyer Samuel Matunog, president of ICT Davao, also gave the overview on what has transpired so far in the ICT industry.
The council would be helped by the province's planning and development office, the information division, the league of municipalities and other national government agencies, like the departments of Trade and Industry, Interior and Local Government, Science and Technology, Labor and Employment, Education and the Technical Education Skills Development Administration.
The Assumption College of Nabunturan and the Nabunturan Business Club also sent delegates as council members.
Meanwhile, the Film Development Council of the Philippines approved the construction of the Nabunturan Cinemathique building inside the Nabunturan Central Elementary School. The school allotted 800 square meters for the building.
The chief of the Film Academy, Liza Diño, personally led the August 25 groundbreaking, coming immediately after it hosted the first rural setting of the annual film exhibitions of Cinema Rehiyon 9.
From August 22 to 26 the municipality of Nabunturan held the first open-air exhibition of the best regional films. The country's filmmakers also converged in the town for the
Cinema Rehiyon 9.
Organizers of the annual event said Cinema Rehiyon is a flagship program of the National Commission for Culture and the Arts (NCCA). It is an annual noncompetition film festival.
It showcases and promotes the best regional films across the country.
In the recently held episode in Nabunturan, 93 short films and 12 full-length movies were shown in an inflatable screen at the Nabunturan municipal plaza as an alternative to cinema theaters, the Compostela Valley information office said.
The Cinema Rehiyon 9 was hosted by the Nabunturan Independent Film Exhibition and supported by the Nabunturan Municipal Tourism Council.
Nabunturan Mayor Cherlita Amatong said she was "overwhelmed" by the selection of the town to host the event.