The Insurance Commission (IC) has signed the guidelines for the submission of quarterly, as well as annual, reports for the life, nonlife and preneed insurance sectors in line with its compliance with the compilation of Other Financial Corporation Survey (OFCS) required by the International Monetary Fund (IMF).
Insurance Commissioner Dennis B. Funa recently signed the guidelines in line with the establishment of the Special Data Dissemination Standard (SDDS) Plus by the IMF.
"The compilation of OFCS begins with the construction of the balance sheet for the OFCs subsector," Funa said.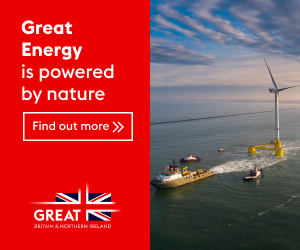 The financial database, or the SDDS, was expanded to include the reporting of OFCS. The IC pointed out that the preparation for the generation of the insurance data series for the consolidation and pilot compilation of OFCs is targeted in December 2017.
The OFCS is an analytical survey that, when consolidated with the present Depository Corporation Survey, will complete the monetary statistics framework, which will provide a comprehensive measure of the claimed and liabilities of the entire financial sector.
The OFCS covers the accounts of all resident OFCs subsector, including the life-insurance sector, nonlife and the preneed-insurance industry.
In February 2016 the IC entered into a Memorandum of Agreement with the Bangko Sentral ng Pilipinas (BSP), the Securities and Exchange Commission and the Governance Commission for Government-owned and -controlled corporations (GCG), wherein all parties agreed to collect data from the OFCs subsector under each parties' respective supervisory and regulatory jurisdictions and to conduct data gap analyses.
"As part of this statistical undertaking, the IC, in coordination with the BSP, developed three sets of reporting templates for life nonlife and preneed insurance companies that will facilitate the consolidation and analysis of the OFCS," Funa said.
The reports to be submitted to the IC must be made using the reporting templates and accompanied by a Statement of Changes in Equity, and a certification by an officer of the company with the rank of at least vice president.
"In order to meet the additional reporting requirement of the IMF, the IC imposed the specific deadlines set forth under the Circular Letter addressed to all life, nonlife and preneed insurance companies," he said.
The SDDS Plus completes the three tiers of the IMF's data standards initiative, with the first tier being the SDDS and the General Data Dissemination Standard as its second tier.