The cautionary words of US regulators have done little to chill a red-hot market for new virtual currencies sold by startups. The Securities and Exchange Commission issued its first warning late last month for the many entrepreneurs who have been raising money by creating and selling their own virtual currencies in what are called initial coin offerings. At that point, hundreds of projects had raised more than $1 billion.
Yet even after the commission said it was looking closely at projects that may violate its rules, programmers are still embarking on new offerings at a torrid pace. Most of the offerings have little legal oversight and some appear to conflict with the commission's basic advice.
"The broader detail and the silences in the report should give many people pause and that doesn't seem to have happened yet," said Emma Channing, the general counsel at the Argon Group, which helps projects in the industry raise funds. "I don't understand why everyone isn't as concerned as I am."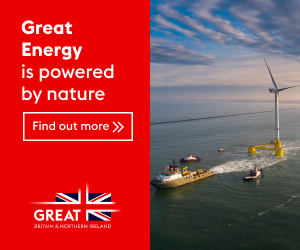 Since the guidance was released July 25, 46 new coin offerings have been announced and an additional 204 are moving toward fundraising, according to data from Tokendata.io.
In contrast, only three projects have said they are canceling or postponing the sale of coins because of the warning.
July was the biggest month for coin offerings, with 34 projects raising $665 million, Tokendata.io data shows—or twice as much money as was raised in the first five months of the year combined.
For investors, the most immediate risk is less likely to be the regulators, and more likely to be the many projects that are proceeding without a credible plan for putting out successful software—something that many sophisticated investors have warned about. Many coin offerings have also had security vulnerabilities that have led to big losses for investors.
But even projects that build successful software could be punished if the commission carries through with its warning.
The agency said that it would focus on coins that should be categorized as securities. People selling securities to US investors are generally required to register themselves and their investments with the securities regulator. So far, almost none of the coins being sold to investors have been registered with regulators.
Many entrepreneurs creating virtual currencies have argued they are not securities because they are intended to be used as the internal method of payment in the software that the entrepreneurs are creating.
The DMarket token, for instance, is expected to be used to pay for video game points and products on a new marketplace being built by the token's creators, and those creators have said that they do not consider it a security.
But many lawyers in the industry have been warning entrepreneurs that just because a coin is intended to serve as a payment method does not mean that it cannot also be categorized as a security.
Nick Morgan, formerly a lawyer in the SEC's enforcement division, said the security label was likely to apply to any coin an investor buys with the expectation that it will increase in value as a result of the efforts of the entrepreneurs who created it.
That definition could be a problem for many coins because the excitement around initial coin offerings has been driven almost entirely by investors who have bought coins in the hope that they will become more valuable over time as the underlying software is improved.
The values of many coins introduced in the last year have skyrocketed as speculators have entered the market.
Morgan, now a defense lawyer at Paul Hastings, said he expected the commission to save its fire for the most egregious, fraudulent cases, sparing most initial coin offerings, even if they are not properly registered.
But he said he expected more problems for the virtual currency exchanges that allowed investors to trade coins that should be categorized as securities, even if the securities are not fraudulent.
"I'm sad to say that I think we will see one or more exchanges get hit by a fairly significant SEC enforcement," Channing of the Argon Group said.
If exchanges are punished, it is likely to drive down prices throughout the market because it will make it harder to buy and sell all virtual currencies.
A handful of coming coin offerings have hired lawyers to carefully devise investments that play by the rules.
Other projects have tried to work around regulators by prohibiting US investors from buying their coins, which they have done by barring anyone who tries to buy the coins from an internet address associated with the United States.
Several lawyers said that the commission is unlikely to care about the steps taken to keep out US investors if Americans still end up buying the coins.
"Just blocking IP addresses is irrelevant," said Patrick Murck, a partner at the law firm Cooley, referring to internet protocol. "There's only one thing that is relevant, and that is whether a US investor bought in your sale."
Image credits: Phive2015 | Dreamstime.com