IF you want to understand President Duterte, try eating like him.
That's a food challenge, which I took up recently while in town for a business conference.
It started with the Dabawenyo energy drink Kinutil (the opposite of inutile), made of age-sharpened cacao, fermented coconut (tuba) and a raw egg for good measure. With a bit of brown sugar and served with a sticky brown-rice cake, I definitely felt charged-up, like the workers who rely on the hot beverage for energy.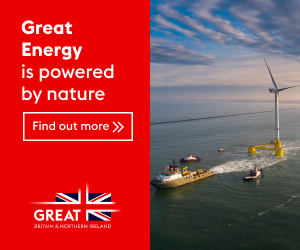 The next presidential delicacy I dug into was fresh head of tuna stewed in vinegar. I am told this is one of the President's favorite meals. One thing is for sure, you can't delicately eat this with a fork and spoon. If you want to get at the good stuff, you must be prepared to get your hands dirty. I found the fatty and rich eye to perfectly contrast the sour broth, which I crammed finger-full of rice into and slurped away happily. My handshake left an aroma the rest of the day.
In the middle of the tour, we had our earthly delights interrupted by the divine Olive Puntaspinas, who holds the distinction of being the foremost cheese maker in the Philippines. We sat at her tasting table and sampled a soft, ripe, blue-veined goat cheese called blush, which could stack up to any European cutting board. Olive's strong rough hands and easy smile almost distract you from a keen mind that invents and explores through her food. The dairy industry of the region is proudly supported by local establishments, like Marco Polo, who have the distinction of serving the best-tasting fresh milk I have ever had in an Asian Hotel.
Then came merienda…can I call it that? heaviest snack in the history of snacks. We had this rich, oily pork stew, which our guide laughed as he referred to it as "antiaging". My mouth salivated and my arteries trembled. The humble family eatery, where we sat on stools and ate with the owner, was plastered with banners supporting the President and photos the two of them together. Clearly, we were dining on the most delicious political pork ever, guiltless in intent, if not in cholesterol.
Back at the Marco Polo, they were celebrating Kadayawan sa Davao, an annual festival of the city, which comes from the greeting Madayaw, which roughly translates to "All the best". Arts, plushy Eagles and T'nalak are spilling over everywhere, but I'm looking for something a little more "11 tribes and spices". Davao loves celebrating its tribal heritage and the hotel put ethnic delicacies front and center. I got through Maranaw, Tausug and Kalangan dishes before tapping out, but you could taste the love of culture and pride of place in every bite. Maybe this is what it's like to live in the Philippines where our culture is loved and honored. I'm going to bed, full and happy.