Seasoned travelers have compared the topography of Batanes to that of New Zealand and Scotland. The northernmost group of islands in the Philippines remains a top-of-mind destination of avid Filipino travelers.
For this reason, the Rediscover Batanes Caravan by the Philippine Tour Operators Association (Philtoa) was a rousing success. Consumers, tour operators and Philtoa officers all took time off from their busy schedules to explore and imbibe the beauty of Batanes; whether it will be for the first time or the nth time. The four day-and-three-night itinerary consisted of a North Batan Island Tour, Sabtang "Island Discovery" and a Batan South Tour.
The marriage of breathtaking landscapes and seascapes remains to be the main reason to visit Batanes. Indeed, time stops when you explore its grandeur. Your inner voice seems to speak louder as nature drowns down the noise of negativity. Just try standing atop Vayang Rolling Hills or Marlboro Hills (a view that seems to be lifted from the pages of National Geographic) and be mesmerized by nature.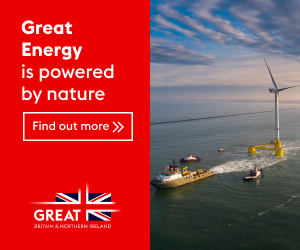 Diversity of flora and fauna
One need not be a photographer nor a researcher to appreciate the charms of Batanes—wanting to be as close to nature as possible is good enough reason.
"You have varieties [of flora and fauna]endemic to the place and also a lot of migratory fauna coming into the island of Batanes. Even, for example, the common tree you see in the lowland area—what you see here is actually the dwarfed version of these trees. You don't really see them growing that high because of the weather condition. In Batanes the wind and the adversity of some weather conditions make the fauna interesting and quite unique," Philtoa President Cesar Cruz beams with pride.
Getting into the action, our group embarked on an hour-long nature trail walk toward and from the Nakayama burial grounds, a site of archaeological significance. The location is marked by stones forming the shape of a boat with the tip pointing toward the sea.
Cultural immersion
To know a place is to interact (and live) with its people. Caravan participants got a chance to experience living like native inhabitants of Sabtang island when we had a homestay accommodation. This writer, along with several of his group mates, got to stay overnight at the limestone house of Nanay Masing. She is a kind, old lady who will not trade living in her stone house with living abroad. As with this writer's interaction with other locals, he noticed a healthy sense of Ivatan pride in them, at the same time maintaining a down-to-earth and well-mannered demeanor.
We also witnessed how a bandillo, or "town crier", spreads the news of an upcoming brownout among the town people.  A woman in her 30s would pedal her trusty old bicycle- making frequent stops to read the news out loud on a portable PA system wherever people are gathered.
The practice of pagmamano is alive and well in Batanes. We were told by our tour guide not to be surprised if kids would approach us, ask for our hand and bring it to their forehead while bowing toward us.
Ivatan Cuisine
Eating good food is one of life's great pleasures. Pension Ivatan, a hotel and restaurant, became one of our food stops to recharge our batteries from the flurry of island activities we have. We ordered the Ivatan Platter, which is a medley of viands consisting of grilled Dibang (flying fish), grilled tuna, Luñis (Ivatan pork adobo), Uved (banana pith with mixed ground meat), Steamed Tatus (coconut crab), crispy beef ribs, vunes (taro stalks), fern salad and turmeric rice. The feast of flavors was served on kabaya (breadfruit leaves).
For desserts, we had kamote flan and kamote roll—both of which we can't stop eating and thought of ways we could make these desserts back home.
For refreshments, bottomless pours of lemongrass juice cooled us off from the heat.
Rediscovering Batanes
"All these things you have seen before is always being enhanced still by nature. It caters to low-impact tourism. Everything is still intact, the way you have seen it five, 10, or 15 years ago. There is some developments happening—there is now a 24-hour electrical service in most parts of the island. There is now the communication system, but still, you have to thank the people of Batanes in putting some hold in rapid development, in terms of infrastructure, in any tourism destination," Philtoa Cruz concluded.
Rediscover Batanes is one of the seven caravans that will be presented at the annual Philippine  Travel Mart from September 1 to 3 at the SMX Convention Center under the theme "50 Shades of Fun at Visit Asean @ 50". Philtoa is copresenting the 28th Philippine Travel with the Tourism Promotions Board.