"Photography is the story I fail to put into words."—Destin Sparks
Earlier this year Huawei initiated a couple of hashtags that best "captured" what would turn out to be the smartphone trend of 2017—#GoDualCamNow and #YearOfTheDualCam.
Turns out, 2017 is the Year of the Dual Cam, as almost every smartphone brand, even the local ones, has had their own take on the two-camera setup not only for their flagship devices but even for their midtier models.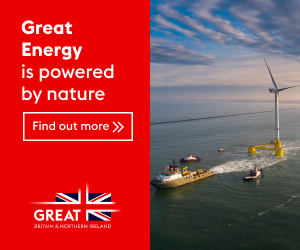 And with the Asus Zenfone 4 set to release this week and the Samsung Note 8 (rumored to be Samsung's first dual-cam smartphone) set to be unveiled later this month, it looks like the trend has now become the norm for smartphones.
As I am writing this piece, the Huawei P10 has been awarded by the European Imaging and Sound Association (Eisa), as the Best Smartphone Camera for 2017-2018, an award it rightfully deserves—which I'm sure all the P10 users like me would proudly attest to.
Starting with the Huawei P6 in 2013, EISA members who represent expert media across the full sphere of consumer electronics, have recognized the Huawei P Series as Best Consumer Smartphone for four consecutive years because of its impressive specifications, beautiful design and a natural user interface.
"Huawei's latest flagship is an improvement in almost every respect. Starting with its design, including a diamond-cut chassis and brave new colors, through to the faster and more secure Kirin 960 octa-core chipset and finishing with the shining star—the Leica-branded cameras. The dual system on the back of the Huawei P10 now has a 20 million-pixel monochrome sensor and a 12 million pixel-color sensor, enabling the introduction of a brand-new Portrait mode for stunning portrait photography.  On the front is an 8 million-pixel F1.9 selfie camera, also supporting the portrait mode and including Leica technology that is smart enough to recognize if there are more people in the picture and, consequently, make the shot wider. For an even more professional photography experience, the Eisa recommends the Huawei P10 Plus," read the description on their website.
The dual-camera story
The dual-camera technology isn't actually something new. Believe it or not, the first "phone" to have two cameras was the Samsung SCH-B710 released way back in 2007 (two months before the original iPhone) and was designed with 3D capture in mind.
On the other hand, the first "smartphone" to have a dual camera was the LG Optimus 3D, which was announced in February 2011, followed shortly by the HTC Evo 3D in March of the same year. Both of these phones used dual lenses to allow them to take 3D video and 3D photos. Unfortunately, smartphone 3D cameras didn't catch on, and it took a few years before the dual lens could make a comeback.
In 2014 HTC went for a different approach with the One M8 introducing the Duo Camera and UltraPixel, which improved low-light performance and the ability to modify focus and add depth effects.
But it was Huawei, under its subbrand the Honor 6 Plus, that made the technology more accessible for those who wanted to join the dual-camera party. The Honor 6 Plus, with its P15,000 price range, was launched mid-2015 and quickly became a big hit in the Philippines. Its main camera consisted of two 8-megapixel OmniVision sensors. Like the M8, the Honor 6 Plus used the technology to boost autofocus speed and allow for adjustable bokeh. Bokeh gave photos an almost DSLR effect that I started to bokeh all my shots (especially the close-up ones).
Building on that momentum, Huawei then partnered with renowned camera-maker Leica to design what would turn out to be its most successful smartphone to date—the Huawei P9 and P9 Plus.
The P9's two cameras do different things. The first camera has a traditional RGB sensor, which means it takes color photos, while the second has a monochrome sensor, which only captures scenes in black and white.  With this setup, the P9 captures more details and add better dynamic range.
It's no surprise that the Huawei P10 further improves the P9's camera with the Leica Dual Camera 2.0. This time, the company has paired a 12MP sensor with a 20MP monochrome unit behind f/2.2 lenses, and the results are simply stunning. The new version also uses precise 3D facial detection, dynamic illumination, as well as natural portrait enhancements to produce stunning artistic portrait shots in Leica image style. It even adds a Leica front camera to make your selfies look even better, and automatically switches to wide angle shots for "groufies".
So what about the other manufacturers?
Well, each brand has their own approach and use for their dual lenses. LG (rear) and Oppo (front), for example, use their dual cameras to capture a wider angle.  The LG G6's wide angle lens can capture a canvas that is wider than the human eye (and other camera phones) can see. Those who have used it say it makes for a great travel companion if you love shooting those stunning landscapes and architectural structures, as the 125-degree lens can give you a more epic view.
Oppo and Vivo's dual front-camera setup, on the other hand, is more suited for those who love taking "groufies", as the wide angle front lens can capture more people.
Another use of the secondary lens is for optical zoom—a feature that's highlighted by the Asus Zenfone 3 Zoom and for shooting portraits like the iPhone 7 Plus.
Last, the second camera can also be used to give your photos more depth. This is utilized by most of the budget phones with dual-camera setups. This enables your smartphone to mimic DSLR's bokeh or background-blur effect. If you are looking for a more affordable phone with a dual camera, the Huawei GR5, for example, is an excellent choice with its 12 MP f/2.0 with PDAF and 2 MP secondary sensor with LED flash.
So there you have it. Whether its to capture more natural-looking photos, wider angles, increase zoom levels or give your photos more depth, dual cameras have taken smartphone photography to the next level. Without a doubt, dual cameras are definitely here to stay. What happens next? Triple cameras? Four lens? Your guess is as good as mine.
Proud owner of Huawei P10? Be sure to check back next week as we give you some tips and tricks to make the most of your P10 or P10 Plus.
     Tech Thoughts: "The best thing about a picture is that it never changes, even when the people in it do."—Andy Warhol
Image credits: Ed Uy