MARBLE'S a marvelous mineral. From enhancements that beautify walls and lobbies of elegantly designed skyscrapers to giving character to hotels, offices and homes; bathrooms looking so clean one can sleep in them to balustrades, stairs, monuments, hallways, terraces and tiles that, literally, can floor you (pun intended): What else can you not make beautiful with marble?
Unlimited if the people of Romblon, undisputed as the marble capital of the Philippines, are asked this question.
The southern Philippine province of Romblon, 264 kilometers from Manila, has carved a proud name for itself. A quick visit to the outskirts of the main town reveals mountains sitting on a bed of marble lodes, running through its entire geographical vein.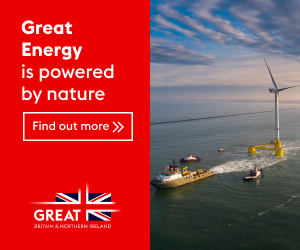 And it is not just ordinary marble. Romblon's of high-grade Italian quality, a fact that, had Michelangelo found out so, the artist could have sailed to our shores and built an atelier in the town. Perhaps he could have also sculpted Pietà right here, or maybe, imported tons of boulders from the Philippines to Italy, con amore.
One giant rock
THE whole island of Romblon is one giant rock, blessed by nature with infinite supply of marble that comes in shades of white, green, pink, red and black. The Mines and Geosciences office estimates that the province has about 150 million metric tons of marble.
"At current rates of extraction, the supply may last for three more centuries," according to the bureau.
Though the province is comprised of two other bigger islands, Tablas and Sibuyan, which are equally rich in gold and nickel, it is marble that has made Romblon famous and gave its people livelihood for more than half a century.
But there's more to Romblon than just marble. It is an emerging tourist destination about to debut on world stage.
Her beauty is slowly unraveling, its charm, history and attractions are hot on people's bucket lists. We are pretty sure that after reading this, it will also be on a traveler's top picks.
One reason for choosing Romblon is because it will host the third Mimaropa Festival in Odiongan, from November 20 to 25.
Day One: Flight
OUR trip to Romblon was made possible by the Department of Tourism (DOT) to promote uncharted places in the country: the beautiful and stunning, different yet inviting, undiscovered yet comparable to the best in the world and destinations unique in their own persona.
Regional focus on Mimaropa (Mindoro, Marinduque, Romblon and Palawan) was scheduled for August, giving spotlight on Romblon this time. Cecille Aranton, DOT head for Mimaropa market and product development, laid the groundwork and made sure travel itinerary for invited media guests ran like clockwork.
Typhoon Gorio delayed our flight for a week, but on our next Monday flight, the sun shone brightly—perfect, just as we wanted.
I arrived at the domestic airport way ahead of the group, to avoid long queues and possible bedlam. To begin with, the mood at the terminal was festive as if nothing was happening in the South. Seats were full of foreign and local tourists.
By a little past noon, our airplane jetted off quietly. The 76-seater Cebu Pacific ATR plane then glided over 18,000 feet, moved gently with the clouds and showed us Manila's beautiful skyline.
In a little over 20 minutes, we were cruising above Batangas and, a few minutes later, a big island with a large inland body of water beckoned. I whispered to myself: "That's Mindoro and that's Naujan Lake." I checked my map, gee, I was right.
The aircraft then veered southeast, signaling that we were approaching Tablas, Romblon's biggest island and where the province's commercial airport is located.
Arrival
WE arrived exactly after an hour. The flight is rated pleasant and comfortable: no air pockets and bumps; smooth all the way.
After disembarking, we traversed an almost 20-kilometer well-paved road at the foot of Tablas's mountain ridges.
Romblon is a place I've known only in textbooks and newspapers. It lies at the foot of a lush mountain range so green you readily get refreshed at the onset. The immediate feeling you get is "the people have been waiting for you; feel at home."
Our vehicle snaked through a highway astride a quiet sea that rocked Romblon a week prior. Halfway through, just as I was about to be lulled to sleep by the long ride, I saw a sign on the road: Watch out for falling rocks. My desire to take a nap faded.
Getting closer to San Agustin town, our jump-off point to the capital, it dawned on me that most of Romblon's towns, if not all, belonged to a category of places that have remained quaint, undisturbed and unbelievably quiet to the point of being bucolic. One might call it too "provincial."
And here lies Romblon's beautiful charm: far from the maddening, rambunctious city crowd, an experience that money can't readily buy. Serenity pervades all over.
After about 45 minutes, the very welcoming town-hall people served us a hearty lunch of inihaw na bangus (grilled milkfish), adobo (meat stewed in vinegar and soy sauce), tinolang manok (chicken stew) and Romblon's pride, sarsa. The latter is a local dish made of small shrimps caught in river streams, mixed with young coconut and chili. Wrapped in coconut leaves, it is then steamed to delectable goodness.
And then, we're finally off to the capital town.
The governor
AFTER a visit to the town plaza, we made a courtesy call to the soft-spoken Governor Eduardo Firmalo at the provincial capitol.
A doctor by profession, Firmalo's paternal uncle was also Romblon's provincial governor from 1938 to 1941. Firmalo is on the honor list of the Duterte administration for his antidrug and no-mining policies.
In 2011 Firmalo signed a moratorium on metallic mining in the province and mobilized people to oppose large-scale mining activities in the area.
"It is tourism that can help spur growth in Romblon, not destructive mining," Firmalo has said.
The governor is focusing on building more infrastructure projects to improve accessibility and make commuting between Romblon islands a pleasant experience for all.
Only Cebu Pacific flies to Romblon (three times a week). Firmalo is hoping that the airline will increase it to four. He is also working to attract excess tourists from Boracay to visit the province for a change of atmosphere.
Firmalo hopes tourism real-estate investors would turn their eyes on the province (just 30 minutes by boat ride) so tourists can escape the "party" scene of Boracay and enjoy Romblon's tranquillity.
More than ever, the governor wants to improve the health conditions of his fellow Romblomanons.
As a doctor, he believes that a healthy and strong populace can build a better Romblon. In recent years, his team has initiated countless fitness programs for the youth aside from continuing its feeding programs and watching over the province's senior citizen populace.
Firmalo also hopes a modern hospital would soon rise on his native turf. He eyes more boat terminals to ease congestion at the main dock. He would like to see improvement of ferry boat service between Romblon and its neighboring islands to boost commerce and tourism that he said had tripled in recent years.
Day Two: Historicity
VIEWED from a distance, the province's eponymous town looks like a Portuguese village, creating a Mondrian art feel.
Some may call it serendipity: Francisco "Paco" Sanz, the province's first appointed governor, after a long list of Spanish officials, was born in Portugal.
Speaking of things European, a stroll away from the dock is a line of small tratorrias and pizzerias. One can also enjoy German, Italian and Dutch lager in these establishments.
Interisland boats of all sizes dock on the port round-the-clock. The structures in the town flaunt the colors of the rainbow. By sunset, the kaleidoscope adds a palette of drama to the panorama. Nature's art direction by now is jaw dropping.
Further up, a belfry and a cathedral (Saint Joseph's), still stand mighty proud near the town plaza. They're one of about seven original structures of old Romblon still existing. Erected by the Spanish Recollects in 1726, they have survived Moro pirate raids, countless typhoons and World War II.
The municipal town hall still carries its old architecture. A cuartel (jail) underneath the building is a must-see. In front of the edifice is a century-old narra tree so massive you can tell it is a mute witness to the town's colorful past.
On top of a hill fronting the bay is Romblon's Fuerza San Andres, a fort built by early Spanish conquistadors in 1644 to warn townsfolk of impending raids. During this period, bloody skirmishes between Filipino-reinforced Spanish army and marauders often occurred.
Restoration
ROMBLON chronicles indicate a Dutch invasion in the 1700s. Moro raids were also aplenty after the Spanish came. Living testaments to these fierce battles are old canons displayed in the renovated landmark. They now serve as relics of a bygone era.
Today, the governments of Australia and other European countries, in cooperation with the National Commission for Culture and the Arts and the National Museum, continue to contribute efforts to restore the historic place.
As we moved into the town's innermost sanctum, more century-old houses greeted us. There was the former governor's residence, the old elementary school and a number of antique structures that had changed ownership through the years.
We then explored a marble quarrying concession and saw men unloading raw marble boulders straight from the mountain source. Adjacent to the site was a heavy equipment warehouse where giant slabs of marble stones are cut, further shaped and cleaned for export.
Sanctuary
COBRADOR was the first island we visited, a 45-minute boat ride from the town and said to be a favorite place of former Environment and Natural Resources Secretary Gina Lopez.
The island offers the clearest body of water, so clear the water sparkles. It is a self-contained community with a school built on plastic trash gathered from its surroundings.
A Roro boat then took us to Sibuyan, one of Romblon's three major islands. We landed in invigorating Magdiwang, a flourishing town, all green and refreshing to the senses. We enjoyed a bit of paradise in Sanctuary Garden Resort located in barangay Tampayan. Here, you can see myriad of birds chirping, delighting you as they perched on flower gardens and trees around the wooded villas. I actually saw hummingbirds and yellow oreoles, and whispered, "Wow!"
The resort, indeed, is a refuge. A river, a few steps away, runs through it, perfect for kayaking. The amenities are traveler-friendly and comfortable, the bathroom floors are, of course, made of—what else?—marble.
Also in Magdiwang is Mount Guiting-Guiting, popular among mountaineers because of its jagged rooftop. The degree of difficulty one encounters in reaching this mountain's summit is a big challenge.
"It is our adventure bestseller," says Magdiwang municipal tourism officer Rommel Radan, who hosted our dinner at the Sanctuary Garden. The crown jewel of Romblon, Mount Guiting-Guiting has been declared a protected natural park by the government because of its diverse wildlife species.
Day Three: Sunshine
WE woke up early in the morning and hailed a jeepney to take us to Romblon's fabled Cresta del Gallo. We passed through Marigondon, Taguilos, Cajidiocan, Alibagon, Azagra and Campalingo under the scorching hot sun. Well-paved roads greeted us, but they would be intermittently cut short by ongoing construction in-between.
As we plodded along the way, more road-widening work loomed in the horizon causing our vehicle to slow down. And when it did, dust would furiously swirl and hover around us we had to duck and cover our faces.
"Are we there yet?" I heard someone ask just as I was about to ask, "How many more minutes?"
We finally reached San Fernando town after four hours.
Vice Mayor and Municipal Tourism Officer Arben Rosas met us at the pier. From there, we took another one-hour boat ride to Cresta de Gallo.
Meanwhile, the sun was getting hotter and hotter, and I murmured: "I hope this is worth the long trip."
Midway, I saw a school of flying fish and farther, a big splash spurted out of the sparkling turquoise blue waters. "What could it be?" I asked while removing my sunglasses to get a better view.
Then I heard everyone yell, "Dolphins! Dolphins!"
Yes, those dolphins escorted us until we reached Cresta del Gallo's spectacular white sandbar. It is certainly worth the trip. I couldn't ask for more and didn't mind getting my skin burned.
Cresta de Gallo
CRESTA de Gallo is a five-hectare kidney-shaped islet with a stretch of white-sand beach. By low tide, the beautiful sandbar is a stunning sight and, some say, much better than those in Kalanggaman and Camiguin. Only one person lives here: the caretaker and his dogs.
On a 20-meter radius, the whole island is surrounded by the clearest body of water, teeming with wide variety of marine life. I was told that you camp for the night and sail back to Sibuyan the morning after.
Sibuyan is also full of underrated rivers and waterfalls that invite you to stay longer. I, for one, wouldn't jump for a swim had Cantingas River was not so tempting and crystal-clear.
We went back to Romblon town tired but still managed to squeeze in some time to see the beauty of Bonbon and Nonok, two beautiful resorts with white-sand beaches. If long trips bore you, these two can readily satisfy your craving for sun, sea and surf, and they are right within the town vicinity, a few steps from the dock.
Forward Mimaropa
THE Mimaropa Region is composed of five island provinces of the Southern Tagalog region. It is located at the heart of the archipelago and is home to numerous marine sanctuaries, unspoiled white-sand beaches, rich flora and fauna with unique products and lovely people, making it the "Treasure Trove" of the South.
Mimaropa is also home to several national parks, World Heritage sites, protected aquamarine areas and even wild safari parks that make it unique and special compared to other regions in the country. One will experience and find only rugged roads and palm-fringed secluded white beaches.
In the short term, the DOT wishes to make all the provinces that comprise Mimaropa "a must-see", "must-experience" and "naturally, a destination of choice in the country," Aranton said.
In the long term, "we want Mimaropa to help in our move to achieve the tourism vision of developing a highly competitive, environmentally sustainable and socially responsible tourism industry that promotes inclusive growth through employment generation and equitable distribution of income."
"We want to develop and market competitive tourist destinations and products, continue to participate in sales missions, tourism fairs and road shows abroad and around the country, where there is connectivity to the region, such as the cities of Manila, Cebu and Iloilo," Aranton said.
DOT plans
ARANTON said she considers the DOT lucky "to be in a region where there is solidarity among the local chief executives to push Mimaropa as the 'next big thing in the Philippines'."
"The biggest challenge is a call for a collaboration of efforts, continued support and partnership with government line agencies, local government units and the private sector for us to be able to achieve our tourism programs."
She thanks Firmalo, his executive assistant Myrna Silverio and "all the hospitable people of Romblon for making us all well taken cared of throughout the trip."
Aranton added the DOT also takes inspiration from the belief that "when tourism progresses, poverty retreats" to develop and promote an environment-friendly and socially responsible tourism that delivers more widely distributed income and employment opportunities.
Hence, she said the DOT includes Romblon among other locations seeing increased port calls from international leisure cruise ships.
"We also would like to organize domestic media and travel trade familiarization trips specifically in emerging destinations and support the conduct of foreign travel trade and media invitational programs of the Tourism Promotions Board," Aranton added. "We would like to make strong representations with government line agencies to improve market access and connectivity, strengthen the Convergence Programs with infrastructure agencies for the development and upgrading of roads leading to tourist destinations, airports and seaports."
Day 4: Perfect hideaway
ON our last day, we headed back to Tablas for our flight back home. We needed to spend the night in the town for our noon flight the next day. Aglicay Resort prepared us a feast of the freshest, yummiest seafood welcome dinner.
The place is a perfect hideaway for the sports-minded. It has tennis, two beach volleyball courts and a long stretch of white-sand beach fronting the dining area. Though hay fever and sinus problems bothered me a lot, I was still able to enjoy its very idyllic setting.
Romblon does not disappoint the wanderlust in me. Indeed, the Philippines's marble capital is the next big experience in terms of tourism.
Image credits: Softlightaa | Dreamstime.com, runkokokrun/wikimedia commons, Milexfabula/wikimedia commons