The Department of Trade and Industry (DTI) is raising its investment pledges target to P550 billion this year, following the "steady" flow of investments from China.
"There have been indications of expansion and investments, but we think it can reach as much as P550 billion," Trade Secretary Ramon M. Lopez said.
The new target is nearly 25 percent higher than the P441 billion recorded last year.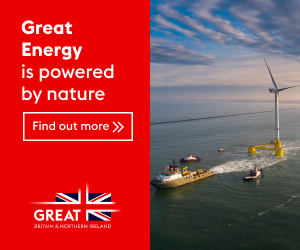 Lopez made the pronouncement after the Board of Investments recorded a 40-percent hike in investment pledges in the January-to-July period. In the seven-month period of 2017, pledges reached P294 billion.
Jobs generated from January to July amounted to  58,758, an increase of 57 percent, from 37,487 in the same period in 2016.
The number of projects approved also went up by 40 percent to 268, coming from 192 in 2016.
Most of the big-ticket projects are expected to come from China, whose relations with the Philippines has seen a swift turnaround in the present administration.
The DTI chief is also scheduled to visit at least five more nations by year-end for trade and investment presentations, to make a pitch for "Dutertenomics".
"The immediate visits include the United States, China, South Korea and Brussels," Lopez said.
Earlier, Presidential Spokesman Ernesto C. Abella said President Duterte's visit to China has resulted in investments amounting to $4 billion.
Abella added the Chief Executive's visits to Japan and Russia have produced investment commitments of $1.85 billion and $2.5 billion, respectively.
Earlier, Lopez said the government plans to ramp up infrastructure spending to make the Philippines attractive. As much as P1.097 trillion has been allocated for government infrastructure projects next year under the 2018 P3.7-trillion national budget. It is 29.5 percent, or P249.8 billion, higher than the 2017 national budget's allocation for public infrastructure.
According to Lopez, the investment-registration figure is a clear indication of the continued confidence of domestic and foreign investors in the country's sound economic policies and attractive business environment.