WITH the price freeze in Mindanao already lapsed, the National Price Coordinating Council (NPCC) ruled to allow market forces to determine prices for basic goods and commodities, refusing to set price controls in the region even with martial law in effect.
The NPCC, chaired by Ramon M. Lopez, the secretary of the Department of Trade and Industry (DTI), moved to reassure the public on Wednesday that even as the price freeze—attendant to the declaration of martial law in Mindanao—has already expired, prices have remained stable.
With this assessment, Lopez recommended that no price control—such as a price ceiling—is needed, and the suggested retail price (SRP) scheme is sufficient.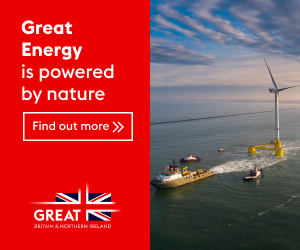 "From what we've seen, even without a price freeze [which expired on July 23], there has been no reported price increases.  We have an effective SRP system wherein the DTI still monitors all these prices, and if there is an aberration, we can immediately penalize, but the recommendation is to just allow the SRP system to work," Lopez said at a briefing following an NPCC meeting.
Lopez added that while the ongoing conflict in Marawi has disrupted business and consequently, trading, the economic impact was contained in that area and, elsewhere it's "business as usual".
"The assessment also is that, while there is still a security threat in and around Marawi, it is contained in Marawi by martial law. In other areas, it's business as usual in terms of trading and supply of goods, inventory of goods and supply from suppliers and distributors," he reassured.
Lopez said setting a government-regulated price control or a price ceiling was not necessary as there have been no abrupt fluctuations in prices in the area.
The DTI, aside from the departments of Health and of Environment and Natural Resources, is empowered to issue SRPs.  For the DTI, the SRP schedules serve as a consumer-protection too—essentially to prevent profiteering on the part of retailers, and set a guide for consumers as to the range of reasonable increase.
The DTI, under Lopez's administration, moved to deregulate the approval process in the SRP system, essentially making the mechanism a monitoring tool.
In the past, manufacturers of basic goods and prime commodities—classified as the bare necessities of Filipinos, such as bread and canned meat—are enjoined by the DTI to submit their price adjustments periodically to ensure these stay within reasonable ranges.
These were evaluated and underwent an informal approval process at the DTI.
Lopez said that even with the deregulated SRP in place, if a retailer imposes an "unreasonable" increase such as a 10-percent deviation from the suggested retail price, they will still be flagged by the DTI.