GOVERNMENT scrutiny of the complaint against large cement manufacturers has progressed into a full investigation.
"We're now in the full administrative investigation," Commissioner Stella Luz A. Quimbo of the Philippine Competition Commission (PCC) said during a news briefing on Wednesday. "In that stage, it doesn't preclude us to look beyond the parties that allegedly committed certain violations. We look at the industry in a holistic way, at least in this particular case."
Quimbo is referring to the complaint of former Trade Undersecretary Victorio A. Dimagiba against the Cement Manufacturers Association of the Philippines, led by its president, Ernesto Ordoñez, LaFarge Holcim Philippines Inc. and Republic Cement and Building Materials Inc.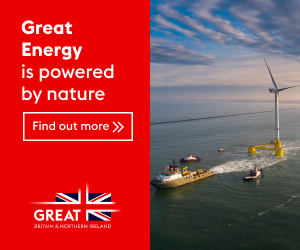 Dimagiba, now the president of consumer-rights advocacy group Laban Konsyumer Inc., accused the mentioned parties of violating the provisions of the Philippine Competition Act (PCA) by allegedly engaging in anticompetitive agreements.
Following a preliminary inquiry, the antitrust body in January addressed the complaint, saying it found reasonable grounds to proceed to a full administrative investigation for possible violation of the PCA.
Quimbo clarified that part of the investigation requires the PCC enforcement office to understand how the industry in general, works.
During the briefing, PCC Commissioner Johannes Benjamin R. Bernabe confirmed their enforcement office said there are "indications of anti-competitive agreements" among the mentioned players, and more evidence is being collected to make a definite determination.
"As commissioners, we don't take part in their evidence collection because we're the ones who adjudicate," Bernabe explained. "The investigation is being run by the enforcement officers, and if they've built up a case, they will make a decision to bring the case to us."
The PCC said the resolution of the case may reach up to two years. Businesses proven to have participated in anticompetitive behavior, depending on the degree of the offence, can be slapped with administrative fines of up to P250 million.
If the anticompetitive activity involves the movement of basic goods and prime commodities as defined in the PCA, the fine may be trebled.
The two-year transitory period for businesses to remedy any existing structure, conduct, practice or act that in violation of the PCA expires on August 8 next week. By that time, the antitrust authority can then start to fully exercise its disciplinary powers to impose fines and penalties on erring businesses.