ITS murky history with the local lesbian, gay, bisexual, transgender, intersex and queer community notwithstanding, the Commission on Elections (Comelec) is currently taking leaps in the right direction.
On July 31 the Comelec-Gender and Development (Comelec-Gad) held a roundtable discussion among its election commissioners and officers to promote learning on the issues of the LGBTIQ+ sector.
"Our mandate as election officers is to make sure that our policies and programs are socially-inclusive and nondiscriminatory," said Comelec Commissioner Ma. Rowena Amelia V. Guanzon, who gave the welcome message for the roundtable discussion participants in Intramuros, Manila.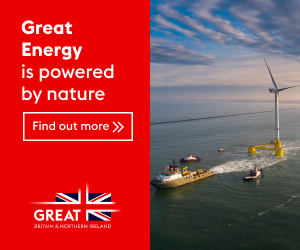 The host of the event, Abigail Claire Llacuna, talked about the controversial 2009 case of Ang Ladlad Partylist v. Comelec where the former filed a case against the latter for dropping the partylist from the list of official parties allowed to vie for Congress seats in the elections of 2010, citing moral reasons and quoting both the Bible and Quran to prove Ang Ladlad is immoral in its advocating of LGBTIQ+ issues.
The Supreme Court eventually overturned the Comelec in a landmark decision, allowing Ang Ladlad to run in the national elections.
Admitting that although she was not aware of this less-than-pretty history that the Comelec carries, Guanzon said this is a shameful past to look back on.
"We want to make sure not to repeat the mistakes of history," Guanzon said.
Election officers need to be fully educated on issues of the LGBTIQ+ sector, because they cannot properly play their roles as "guardians of democracy", if there is a faction of the electorate that they regard with discrimination and impartiality.
"No matter the gender or sexual orientation, any person, especially a voter, is a person with rights," she said.
Guanzon added the Ang Ladlad v. Comelec squabble of 2009-2010 would not have taken place if the election officers of that time were educated in being all-inclusive and non-discriminatory. She also explained that public servants should not mix their personal and religious beliefs with their mandate of serving any member of the Filipino society.
Jazz Tamayo from the Rainbow Rights Philippines, who openly identifies as a lesbian, gave an overview of the discussion's topic, explaining to the present election officers the differences between concepts like "assigned sex at birth", "gender identity", "sexual orientation", "sexual preference" and  "bisexuality" among many others.
"There are a lot of misconceptions and stereotypes that we have to disabuse ourselves about with regard to the LGBTIQ+ sector. Only through learning about these concepts and issues can we afford LGBTIQ+ members equal treatment and respect," Tamayo said.
Tamayo in her presentation broke myths about the community, such as that HIV-AIDS only occur among gay men, or that women only turn into lesbians when they experience trauma or violence from men, or that people who call out gender discrimination are just overly sensitive.
Babaylanes Inc's Meggan Evangelista, Angie Umbac from the Commission of Human Rights/Rainbow Rights, Marie Rose Ramos from GALANG, Naomi Fontanod as GANDA Filipinas, and Commissioner Percival Cendaña from the National Youth Commission also sat as speakers on the roundtable discussion.
Guanzon emphasized the need for election officers and other government workers to take part in such learning activities.
"We have a problem with discrimination, even when we don't admit it. We need to educate ourselves continually, to make sure we are not further marginalizing our minorities, like the LGBTIQ+ sector," Guanzon said.