TOP international property award giving body, Asia Pacific Property Awards (Appa) named Tagaytay Highlands as the Best Leisure Development in the Philippines for 2017, which recognizes Tagaytay Highlands's continuous endeavor in providing the best in residential leisure living.
Held recently in Bangkok, Thailand, the glittering awards gala was attended by delegates from Southeast Asia, Australia, India, China, Japan and New Zealand. Executive Vice President and Business Unit Head for SM Resort Residences Group Shirley Ong, who received the award, declared, "It's an honor to be among these property professionals and accept the award for properties that are truly world class." Ong represented Tagaytay Highlands along with Lennie A. Mendoza, senior vice president and Tagaytay Highlands head for operations.
Now on its 26th year, the Appa is the largest, most prestigious and widely recognized property tilt throughout the region and currently running in several countries globally. Tagaytay Highlands was evaluated among other leisure developments in the Asia-Pacific region, and was assessed based on design, quality, service, innovation, originality and commitment to sustainability. The judging panel is chaired by Lord Caithness, Lord Best, The Earl of Liverpool and Lord Thurso, members of the House of Lords in the UK Parliament.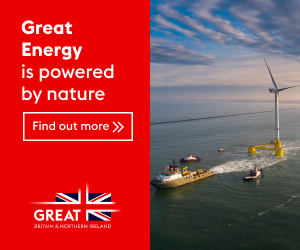 Tagaytay Highlands's efforts in creating world-class and nurturing residential communities were also acknowledged in the recently concluded Philippines Property Awards organized by PropertyGuru, which recognizes the up and coming, and best of the best in Philippine real estate. The Mahogany and Linden Towers of Woodridge Place, Tagaytay Highlands's prime condo development, was awarded the Best Residential Development Resort category in the 2017 Philippines Property Awards. Woodridge Place is certainly one of Tagaytay Highlands's charms that its developer, Highlands Prime Inc., takes great pride of. The judged unanimously selected Woodridge Place in such category saying, "This mountain retreat hits the mark for a resort residential development. Woodridge Place sits in the center of the thriving township of Tagaytay Highlands with the right amenities that cater to its target investors."
Inspired by the elegant Colorado Rockies mountain resorts, Woodridge Place fuses the countryside mountain retreat experience with modern living conveniences. Residents are treated to a worry-free, rustic escape and assured of access to city-like facilities and amenities. Its one to four bedroom units ranging between 41 to 241 square meters features strategically located, generous balcony areas to enjoy perpetually unobstructed views of the lush mountainscapes, the Highlands fairways and Laguna de Bay.
"These wards validate our incessant venture to provide the best in mountain resort living," Mendoza said. "We are happy to see our vision come to life—providing a refreshing take on living amid Tagaytay's best bounties together with a nurturing community, giving the best mountain resort lifestyle for the family."
Winning two accolades in prestigious property awards from both local and international leagues is indeed an epic milestone for the development and only proves Tagaytay Highlands as the front runner in the leisure and mountain resort development in the country. It is also a testament to the fact that despite more than two decades of development, Tagaytay Highlands continues to evolve and embrace progress to counter the signs of the times and emerge ahead of competition.
Tagaytay Highlands is nestled among the highest elevations of the city, it is a leisure destination that speaks of exclusivity and luxury, where stunning nature views and a breezy, cool climate come together to redefine relaxation. For inquiries about owning a Highlands home visit www.tagaytayhighlands.com.