Science has great impact in each and every Filipino's lives. Whether it may be basic research or applied sciences, it helps to better understand and solve many issues and problems society is facing today.
The National Academy of Science and Technology (NAST) and the Department of Science and Technology (DOST) recognized Filipino scientists behind breakthroughs during National Science and Technology Week (NSTW) opening ceremony last July 11 at the World Trade Center.
Awardees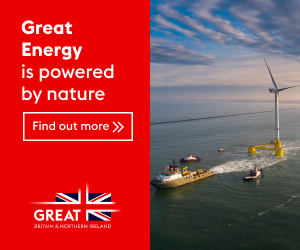 Dr. Lucille Abad, whose work focused on radiation-modified carrageenan as food supplement for plants to further promote growth, has been awarded the Julian A. Banzon Medal for the 2017 NSTW Outstanding Research and Development for Applied Research.
Her work at the Philippine Nuclear Research Institute's Chemistry Research Section has proved an increase of rice yield by more than 20 percent and protected plants against pathogens.
Another awardee for the 2017 NSTW Outstanding Research and Development for Applied Research Julian A. Banzon Medal was Dr. Maria Patricia V. Azanza for her work on the application of laboratory-developed food technology to real-life situations, particularly the formulated emergency relief foods for the Supertyphoon Yolanda (international code name Haiyan) survivors.
The 2017 NSTW Outstanding Technology Commercialization Award, with the Gregorio Zara Medal, which gives recognition to those who have done research and development on technologies and turned successful in its commercialization, has been awarded to Jude L. Sasing, Dr. Ilustre I. Guloy Jr. and Dr. Ramon B. Gustilo.
Their Axis Knee Replacement System has treated severe osteoarthritis of the knee. This procedure replaces the eroded cartilage lining with an artificial knee joint allowing pain-free movement.
The Dioscoro Umali Award for the 2017 Outstanding Science Administrator Awardee was given to Dr. Raymond Girard Tan.
Tan was also elected to the prestigious NAST. His contributions as the vice chancellor for Research and Innovation of the De La Salle University has proved instrumental in the growth of competitive research in the university's promotion of S&T in the country, mentoring a new generation of researchers and, more important demonstrated leadership in running international journals.
For his work on basic research regarding Laguerre Gauss beams in free space, Dr. Nathaniel P. Hermosa II was awarded the Eduardo A. Quisumbing Medal as the 2017 NSTW Outstanding Research and Development Awardee for Basic Research.
Hermosa focused in understanding light and light-matter interaction, where Laguerre Gauss beams are part of these optical systems. The applications of this can be applied to optical communications and optimize communication capabilities through light.
Hermosa is also among the Outstanding Young Scientists (OYS) of 2017 recognized by NAST.
Other OYS awardees include Phillip Alviola for his work on wildlife studies; Dr. Aletta Concepcion Yñiguez, for marine biology and fisheries; Dr. Landon Ocampo, for industrial engineering; Dr. Mario Antonio Jiz II, for medical science; Jeffrey Perez, for finding faults and understanding the geological phenomena of earthquakes in the Philippines; Dr. Jayeel S. Cornelio, for sociology; and Dr. Krista Danielle Yu, for research on economics.
The OYS Awardees were also recognized during the closing ceremonies of the 39th Annual Scientific Meeting of NAST on July 13 at the Manila Hotel.
All awardees were given medals, plaques and cash prizes.
Image credits: Stephanie Tumampos