Story and photos by Mau Victa
THERE are many beautiful resorts in the Philippines, but the one found in quaint Barangay Sabangan in Santiago, Ilocos Sur, exudes class and history combined with Greek Mediterranean design and the unique culture, splendor and natural resources of the Ilocos region.
Once there, you are enticed to prolong your visit and vow to yourself that you will return there over and over.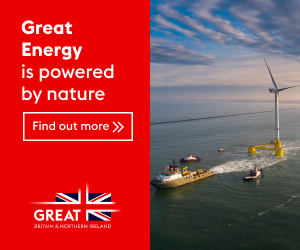 It is definitely a must-be in a bucket list of places to visit before one calls it a perfect round-up.
Vitalis Villas—named after Ilocano artist Macario Vitalis, who was born in Lapog, Ilocos Sur, in 1898 and flourished as an art painter in France—is found in a cove in Santiago, perched upon a mountain made of local stones, overlooking a wide, breathtaking view of the place's natural wonders: Open seas, embraced by white, fine sand, and brown and green mountains.
Vitalis Villas is the Santorini of the Greek Islands in Ilocos Sur—with a twist.
No amount of sophistication and creativity was spared in its design that is as clear as Santiago Cove's waters: From art furnishings made by local and known sculptors and painting commissioned by Hotel Luna in Vigan City, to the line, appliances, facilities and fixtures found in each villa. As in Greece's most popular destination island, the dominating white and blue colors of Vitalis's 43 one-bedroom and two-bedroom private villas give their exterior and interior spaces a clean and welcoming ambiance as it pleasantly blends with nature.
But the Santorini of Ilocos Sur is a vacation place anybody would call a home. Surrounded by a community of locals born and bred along the coast, guests could count on warm hospitality and life stories spawned from a typical Ilocano family's dreams to thrive, using God-given resources through industry and resourcefulness.
In the villas, first-class amenities make every member of a family occupied. First and foremost are the dishes that give guests a taste of both worlds.
Vitalis Villas—like any of the hotels and resort facilities under the wings of Artstream Hospitality Management Group Inc., like Hotel Rembrandt, Le Monet Hotel and Hotel Luna—gives special attention to the dishes it serves by using homegrown ingredients. It has a restaurant and a lounge bar that serve coastal Mediterranean and Ilocano ingredients from the sea and farmlands, prepared by top-caliber cuisine masters and staff.
The resort also has a zip line mounted on opposite mountains, providing guests a one-of-a-kind adventure and breathtaking more-than-a-minute view of the cove while suspended in the air—and over the waters.
Adult and child guests can enjoy the mini zoo with its ponies, donkeys and trained zebras, one-hump camel and a zonkey (a mix of zebra and donkey), with an attending veterinarian to look after their health and safety.
Guests can also enjoy water sports in jet skis, pedal boats, banana boats and kayaks; as well as beach volleyball, wake boarding and aqua play, an inflatable water park. They can go snorkeling, too, and see the underwater riches of the cove, experience and encounter fishes, star fish and sea urchins.  Vitalis Villas also has an entertainment room and a viewing deck.
When visiting Vitalis Villas, one also gets a glimpse of an Ilocano's life and livelihood: Women weaving cloths in front of their house, fishermen throwing nets in the waters or walking along the shore carrying their catch home, children playing or helping their older relatives, or anyone readily giving directions and answering questions of a curious tourist about the place.
The Ilocano hospitality, industry and history make staying and enjoying the Villas's services an extraordinary experience worth making a habit.
Vitalis Villas is not only a destination, but a lifestyle one could easily get used to. It takes experiential tourism several notches higher than world class, if such was possible.
Image credits: Mau Victa