Story & photos by Stephanie Tumampos / Special to the BusinessMirror
Coopetition," or cooperation and competition. This, Science Secretary Fortunato T. de la Peña said, best describes countries in Asia that are cooperating with each other while they are competing, which is vital to the development of each nation economically and scientifically.
"We are no longer seeing our neighbors as competitors, rather, we see each other as brothers and sisters who has to work together to improve not just the lives of our countrymen, but also that of our neighbors," de la Peña said in his keynote speech at the opening of the three-day 17th Conference of the Science Council of Asia at the Philippine International Convention Center in Pasay City on June 14.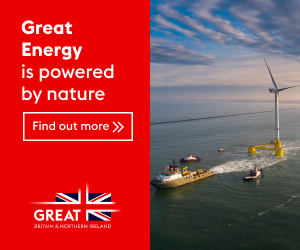 "This is an exciting time for Asian countries as we are seeing a high level of support and cooperation among Asian nations," he said.
In the Philippines Asian fellows have extended support through infrastructure, research and development. "And the various partnerships we have entered into which will foster technology application to improve people's lives across the regions," he said.
He said the Department of Science and Technology (DOST) has one main goal under the current administration—that science and technology (S&T) must be felt by each and every Filipino. He said S&T and innovation must help in the progress of the country and must serve the public.  He said, this year's conference's theme, the vital role of science, technology and innovation in achieving inclusive growth "is not really something new".
Countries worldwide, for several decades, have been wanting, believing and achieving the role of S&T and innovation in the nation's development, he said, as shown by western countries and some Asian neighbors.
"Gradually we're seeing changes in the economies that infused innovation. So the move now is for many, if not all of us, to head in the same direction," he said.
De la Peña said what is new "is a stronger clamor today for a more cohesive Asean plus, whether that plus is four, five, six or so other nations: Japan, South Korea, China and others."
He added, "As a country in Asia, we are a part of a long drawn plan that aims for a regional progress," that the neighbors are not regarded as competitors but as cooperators.
But in a local perspective, de la Peña said the theme is just right because, "we [in the Philippines] have not achieved inclusive development, it is an ongoing mission and I think we have very little time".
De la Peña told the BusinessMirror in an interview at the sidelines of the conference that "everybody has to cooperate to be able to contribute to inclusive development, whether to include the marginalized or anybody who has the brains." He said the current Philippine budget for S&T is only 0.1 percent of the country's GDP.
"When I became [DOST] undersecretary in 2001, I remember our budget was P2 billion, and a decade after I remember it was around P5.8 billion, in 2010," de la Peña said.
This figure is less than 0.1 percent of the country's GDP. Last year DOST's budget was around P20.8 billion. Currently, the science administration "is hoping and praying that we will have at least hit around P29 billion", which has not reached at least 1 percent of the country's GDP.
According to Prof. Christina Binag, president of the National Research Council of the Philippines (NRCP), "The minimum requirement by the United Nations for research and development budget of a country is at least 1 percent."
She told the BusinessMirror that other countries, like Singapore, "have raised their science budget to 3 percent of their GDPs and see where they're going now".
However, even with the smaller-than-required budget, "we have fared very well in terms of making the Filipinos feel the impacts of science and innovation," Binag said.
Inclusiveness started way back three decades ago. In 1982 regional offices have been set up. "It was really a very good way to achieve inclusiveness," de la Peña told the BusinessMirror.
The offices of the precursors of the DOST, the National Science Development Board and the National Science and Technology Authority, were just in Manila then.
But "putting up [their] regional offices, although they were not really [focused on] research and development [R&D], but were extending or transferring the technologies to the various sectors, more important to the enterprise sector, we were able to accomplish much", he said.
The Duterte administration, from 2017 to 2022, de la Peña said, wants to contribute to the development of the country's regions.
"Not only in terms of transferring technologies, but also in terms of capacitating our institutions, particularly the universities, to be able to participate actively, especially in R&D," he said.
The DOST has crafted the country's 11-Point Agenda on R&D and S&T, including that on address pressing problems, which is concerns health self-sufficiency, food and nutrition, agricultural commodities, biodiversity and sustainable development and transport mobility.
Binag said it is high time for S&T and innovation "to play a big role in pulling up those in the marginalized sectors to feel the S&T development because they haven't felt it that much".
For his part, Prof. Toshio Koike, director of International Center for Water Hazard and Risk Management, a keynote speaker at the conference, said, "Reducing current disaster and environmental risk, preventing future risk and improving our capacity for adaptation and rehabilitation can build a resilient society, which can contribute to the sustainable development."
Koike's research has focused more on the climate change, the water cycle and how reducing risks can prevent future disasters.
"Our science-and-technology community is now requested to take a concerted effort to take on these agreements," Koike said, referring to the 2015 Sendai Framework on Disaster Risk Reduction, 2015 Sustainable Goals, and the 2015 Paris Agreement on climate change.
Koike is actively coordinating with Philippine Atmospheric Geophysical and Astronomical Services Administration and Philippine Institute of Volcanology and Seismology, and with some universities in the region.
Over 500 researchers, students and professors in over 10 countries attended the scientific conference, 80 percent of who are Filipinos. The researches covered all scientific topics, including the social sciences.
"The conference is really more of sharing of information of what is going on in other countries," de la Peña told the BusinessMirror. "It is more of linking people, person to person, learning what others are doing."
The Philippines has been a part of the Science Council of Asia since 2010 and has actively participated in the annual conferences of the said group. This year's conference was jointly organized by the NRCP and the Science Council of Japan.
Image credits: Stephanie Tumampos