IN an age where transactions can be done online, there is a copious amount of equivalent mobile app for just about anything.
Aside from the more prominent Uber and Lazada, there's, say, a period-tracker app, which, well, is very reliable in predicting when your next "Aunt Flow" will be; there's a ghost-tracker app, which detects the slightest hint of paranormal activity around you; and then there's PawnHero, an app that allows you to pawn online, thereby cutting away what hassle is entailed when getting a loan.
Emerging in the Philippines in 2015, PawnHero, the first-ever online pawnshop in the country, was originally necessitated by the fact that most Filipinos are still unbanked or underbanked, specifically having no access to an affordable loan. They resort to the lure of either loan sharks or brick-and-mortar pawnshops and borrow money with high interest rates.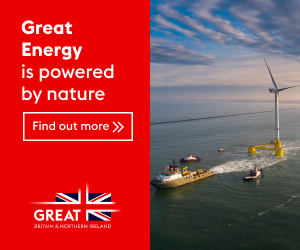 Providing consumers with a convenient alternative to traditional pawnshops, PawnHero automates the process and migrates the industry into a purely digital platform (meaning you don't have to physically be on an establishment to get the deal done), providing, more than a secure transaction and convenience, some of the lowest interest rates and highest appraisals in the country, with much higher valuation and flexible loan terms.
To get a loan from the virtual pawnshop, you choose what item to pawn and you are given a loan based on the chosen collateral. PawnHero accepts more than just jewelry and gadgets. You then key in your preferred loan duration and are prompted to schedule a free and fully insured pickup, whereupon an authorized PawnHero personnel will arrive on schedule at your pinned location.
The personnel will deliver your collateral to PawnHero warehouse to appraise the item, and if all is well, the loan proceeds will be deposited to your bank account or other payout method. You get your item back by repaying your loan before the maturity date. It will be delivered back to your preferred address fully insured and for free once the loan is paid. You may also request for a renewal of your loan should you need more time to pay it.
Fully licensed by the Bangko Sentral ng Pilipinas, PawnHero provides a safe way to transact, owing to its primary security benefits.
"The reputation of pawnshops is something that people don't think as very safe. It has a stigma in the US and Europe but that is because Westerners have other forms of getting a loan. Whereas in the Philippines, pawnshops are a fixture in every corner," PawnHero.ph Chairman and Co-founder David Margendorff said.
"Customers' experience of PawnHero is that it is safer because people don't have to leave the house to go to a pawnshop to get their items appraised; they don't have to be exposed to the peril of being on a jeepney and getting robbed. They are fully insured throughout the duration of their loan and their collaterals are stored in a safe location."