"To see a wrong and not to expose it, is to become a silent partner to its continuance. "
—Dr. John Raymond Baker
Recently, Barclays was on the business papers' headlines on account of its CEO Jes Staley, being investigated for trying to identify a whistle-blower. The regulators (Financial Conduct Authority and Prudential Regulation Authority) are reported to be investigating the bank official based on Barclays's notification that Staley had tried to identify the author of two anonymous letters received by the board and a senior executive in June of last year.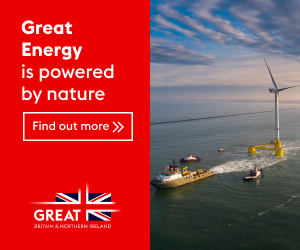 According to the Independent (electronic news, April 10, 2017), "…the letters, considered to be whistle-blowing, raised concerns about a senior employee who had been recruited by Barclays earlier that year (2016).  Barclays said on Monday Staley had taken measures to identify the author of the letters because he considered them to be "an unfair personal attack on the senior employee". The bank said Staley was subsequently informed that it was not appropriate to take steps to
identify the author."
Banking is basically a fiduciary function. Reputational risk and compliance are major concerns. Any tinge of compromising act is not permissible. In the particular jurisdiction where Barclays is domiciled, whistle-blowing is expected to be given due course to stop whatever wrong doing there may be. The whistleblower is supposed to be given appropriate security/protection.
This particular case reminds me of John Grisham's The Whistler.  I do not intend to comment on the book but I am citing it for it is about whistle-blowing. As one reader described the story, it is a tale of the perfect storm of corruption, a corruption so profound and well hidden that it lasts decades and involves an entire Native American tribe, countless of mobsters that have previously evaded law-enforcement attention, numerous murders and more. A whistler through an intermediary lawyer initiated the saga of uncovering the hidden acts of a judge. The twists and turns of events derailed the scheme of the whistler.
The most important thing judges and bankers value much is integrity. Once integrity is compromised, the reason for being for these professionals is gone. They are expected to be true to their calling.
Respected banker Bruce Wassenstein was cited by Wall Street Journal to have said, on the six attributes of a great banker, the first two are:
First and foremost, personal integrity—unless you have the trust of the people you advise and the people you deal with, you cannot succeed over the long run.
Judgment is the second-most important attribute—not brilliance, but judgment, judgment to bring to bear intelligence, experience and personality in deciding on how best to deal with a situation.
****
Dr. Conchita L. Manabat is the president of the Development Center for Finance and a trustee of the Finex Development and  Research Foundation. A past chairman of the International Association of Financial Executives Institutes (IAFEI), she now serves as the chairman of the Advisory Council of the said organization. She can be reached at clm@clmanabat.com.