Story & photo by  Stephanie Tumampos | Special to the BusinessMirror
To celebrate the milestone, the Pinoy Showcase of Space Technologies held a live demonstration of Diwata-1, capturing and sending an image of Polilio Island to its receiving station, called Philippine Earth Data Resource Observation (Pedro) facility, at the Department of Science and Technology-Advanced Science and Technology Institute (DOST-Asti) at the University of the Philippines Diliman (UPD) in Quezon City.
Pedro is a multifunctional facility that is in charge of the receiving, processing and distribution of the optical and radar images and data from satellites that orbit above the Philippines.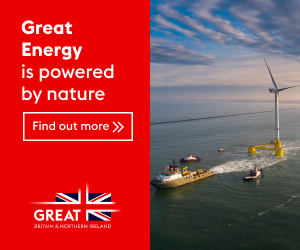 The Filipino-made satellite, which was launched from the International Space Station Kibo module in 2016, is a project of the DOST-Asti, together with the UPD. It is also in collaboration with the Hokkaido and Tohoku universities in Japan, with funding from the DOST Grants-in-Aid.
The program started in 2015 in order to build and launch the Philippines's first microsatellites for multispectral, high-precision earth observation and ramping up local capacity-building activities in small-satellite development and operation.
Equipped with four cameras, the first microsatellite can take images of the Earth in high resolution, depending on what mode it is set.
"It has a high-precision telescope, which captures 3-megapixel resolution colored images," Dr. Gay Jane Perez, the Philippines's Scientific Earth Observation Microsatellite (PHL-Microsat) Project Leader 5, explained to reporters.
Other cameras include a multi-spectral imager, which captures images at different wavelengths between the visible and infrared range of the spectrum; a wide-field camera, which gives a  wide-angle view of the Earth's surface; and a middle-field camera, which is used in altitude determination.
The images will be used for environmental monitoring, disaster-risk management and mapping, among other uses.
The 50-kilogram balikbayan box-shaped microsatellite has already journeyed 5,000 times around Earth. It has continuously taken pictures of the country's islands and some parts of the world.
The Earth observation site now has a database of thousands of photos that can be used for research and analysis by scientists and researchers. Beyond this, the PHL-Microsat team has decided to make these photos public.
"[There is] a distribution site that we've been working on. More or less this would be our soft launch on our web site wherein you can access the images," said Engr. Mark Tupas, PHL-Microsat Project 3 leader, during the Pinoy Showcase of Space Technologies held in Asti. The photos can be accessed by select registrants of national agencies and researchers at this site: https://data.phl-microsat.xyz.
The DOST also said it is preparing the launching of Diwata-2 by the second quarter of 2018. Diwata-2 will be an improved version of Diwata-1, which will be decommissioned in November 2018. The improved microsatellite will feature deployable solar array panels to power up the other features of the microsatellite.
Leonard Paet, a PhD scholar at Tohoku University in Japan, said through an online video conference call, "The difference is that Diwata-2 will become more cubic, and the weight will be less because we have a limitation with the launch provider."
Diwata-2 will also be built to be sun-synchronous. This means it will travel and pass by at the same location of the Earth on the same day. This setting would enable Diwata-2 to track the Philippine islands better, and to operate longer in space than its predecessor.
It will be launched higher at an altitude of 613 kilometers above the Earth, compared to Diwata-1, which was launched at 400 km.
Diwata-2, which is being developed by Filipino DOST scholars at Hokkaido University and Tohoku University, is set to be sent into space from an H2A rocket by the Japan Aerospace Exploration Agency in 2018.
Image credits: Stephanie Tumampos