HAVE you ever chanced upon this post on Facebook or Viber?
"Many years ago, life was simple. It was a time when Apple and Blackberry were just fruits…when Yahoo was just an expression of joy…when there was no Facebook, only smiling faces…no Twitter, just tweeting birds…when Virus was something you caught and gave you a case of the sniffles…"
I can't help chuckling at this witty affirmation, the digital age has indeed foisted changes on the way we communicate, much of which must be credited to the guys at Silicon Valley and the geniuses and icons of modern technology.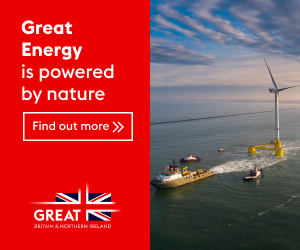 About 30 or 40 years ago, life was uncomplicated, and "we said what we meant and meant what we said". Technology has changed all this. It has fast-tracked mobility at work, and made possible virtual meetings and "real time" encounters between people from different continents, all of which rely on digital channels. Some call it an explosion of data and the need for connectivity and innovation. I call it the explosive birth of so many new and fascinating terms that we need to incorporate into our daily work vocabulary, if we want to communicate effectively and readily adapt to digital talk.
Let me start with a couple of new words that are commonly used by younger and more tech-driven individuals—digital jargons that communication professionals must learn in order for us to respond appropriately.
Imagine this scenario: You are being briefed by a potential PR client or by a digital-savvy marketing client who spews the following statement:
"Based on our analytics, the reach of our last post was very good, but the engagement was lower than the KPI set, given that the objective is to drive traffic and drive customers down the funnel. Let's try a stronger B2C approach based on the YOY data that we mined."
Having been exposed to conventional business jargon for the past 20 years, I would be dumbfounded and inclined to say, "Excuse me, English please?" But if I did, the client would probably find me hopelessly outdated or irrelevant.
We cannot let this happen, can we? We must always get ourselves up to speed on key digital terms that would make it easier for us to navigate the labyrinthine challenges posed before us by an uncompromising digital world.
For this purpose, I decided to pick up some of the words from the aforementioned paragraph, and describe their meaning and how they are used in marketing today. I also added a few more terms that we may have already encountered, and are just as helpful to explain.  Most of the definitions I am using below were culled from The Ultimate Dictionary of Marketing Terms You Should Know by Alec Biedrzycki. For more details on each one, visit his blog.hubspot.com.
Inbound marketing
INBOUND marketing refers to marketing activities that draw visitors in, rather than marketers having to go out to get their prospective customers' attention. It's all about attracting the attention of customers, making the company easy to find online, and driving customers to the web site by producing interesting, helpful content. By aligning the content you publish with your customer's interests, you naturally attract inbound traffic that you can then convert, close and take care of over time.
Analytics
ANALYTICS is essentially the discovery and communication of meaningful patterns in data. It is just one of a series of steps that must be completed when conducting a research project. Within the context of marketing, it means gathering, reviewing the data of one's initiatives (web site visitor reports, social, PPC, etcetera), then analyzing the trends and developing actionable insights to make better informed marketing decisions.
B2C
THIS is digital speak for Business to Consumers. B2C is a term used to describe companies that sell directly to consumers. Examples of such companies are Apple, Nike and Amazon.
Content
IN relation to inbound marketing, content is a piece of information that exists for the purpose of being digested (not literally), engaged with and shared. Content typically comes in the form of a blog, video, social-media post, photo, slideshow or podcast, although there are many other types out there. From web site traffic to lead conversion to customer marketing, content plays an indispensable role in a successful inbound-marketing strategy.
Crowdsourced content or crowdsourcing
CREATING your own content can take more time than you might have, so this is where crowdsourcing comes in. The literal meaning of the term is to use the "crowd" as your source. Many of us are familiar with questions posed on Facebook, for example, which are meant to gather various interesting answers. Example of this is "Where can I go for the best evening entertainment in Makati if I want to bring my balikbayan friends around?" Allowing subject-matter experts, actual customers or even your own friends to create your content for you is a novel way of getting more quality content that you can publish in less time. Compile the content you get into a real package, but give credit to all the contributors—a win-win for everyone involved.
KPI
KPI is now a common term among today's employees who are aware that their key performance indicators (KPIs) are what will get them get recognized and promoted. It is a type of performance measurement used by companies to evaluate an employee's or an activity's success. In marketing, KPIs are used to track progress toward marketing goals, and successful marketers constantly evaluate their performance against industry-standard metrics. Examples of KPIs include CAC (Customer Acquisition Cost), blog-traffic sources and homepage views. Choose KPIs that represent how your marketing and business are performing.
Pay-per-click (PPC)
SIMILAR to pay-per-view on TV, PPC is the amount of money spent to get a digital advertisement clicked. It is also an Internet advertising model where advertisers pay a publisher (usually a search engine, social-media site or web site owner) a certain amount of money every time their ad is clicked. For search engines, PPC ads display an advertisement when someone searches for a keyword that matches the advertiser's keyword list, which they submit to the search engine ahead of time.  PPC ads are used to direct traffic to the advertiser's web site, and PPC is used to assess the cost effectiveness and profitability of your paid advertising campaign.
Viral
ROOTED from the original meaning of "virus", this term is used to describe a piece of content that has wildly spread across the Web through sharing, and caused a buzz in the process. We all know how the recent United Airlines incident, wherein UA employees were shown dragging a hapless passenger out of the plane, went viral and triggered a PR crisis for the company. Closer to home was the more recent scandal over the sexist "joke" Sen. Vicente C. Sotto III uttered during the confirmation proceedings of Social Welfare Secretary Judy Taguiwalo. This was caught—in real time—by netizens, and before the day was over, the senator was the object of everyone's wrath, his personal life upended by furious netizens who wanted to draw blood.
One can never foresee how a single negative statement or act, spoken or done without considering its consequences, can go viral until it actually happens. However, let me make it clear that it is the inspiring episodes that go viral more often than not—and for good reason, too.
A fine example of an emotionally rousing local marketing content that went positively viral was the Valentine's series of Jollibee TVCs. Quirky storylines and endings—and a well-chosen cast of commercial models—did it for the fast-food company, giving the desired exposure to the brand.
 YOY
YOY means year-over-year or year-on-year. Finance people are familiar with this term because it is used to compare financial performance or events with those of the same period in a comparable year.
YOY is frequently used by investors seeking to gauge whether a company's financial performance is improving or worsening. The same term is now used to measure marketing performance.  In my next article, I will write about words that are commonly used by millennials.
PR Matters is a roundtable column by members of the local chapter of the UK-based International Public Relations Association (IPRA), the world's premier association for senior communication professional around the world. Joy Lumawig-Buensalido is the president and CEO of Buensalido & Associates Public Relations.
PR Matters is devoting a special column each month to answer our readers' questions about public relations. Please send your questions or comments to askipraphil@gmail.com.