Story & photo by Lorenz S. Marasigan
First of two parts
Our call time's at 4:30 a.m., so I hurriedly lugged my backpack on, and booked a ride to Victory Liner bus station in Cubao, Quezon City.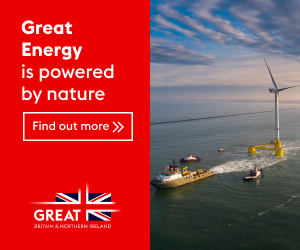 Our five-day itinerary for the trip was packed, as usual. With only two hours of sleep clocked on my body, I prayed to the heavens that I could get a decent sleep on our way to the north.
I saw familiar faces, and new ones, and immediately thought to myself: This trip to Nueva Ecija and Cagayan Valley will be something out of the ordinary.
The sun barely kissed the busy Metro Manila ground when our bus revved its engines through the North Luzon Expressway. Since breakfast is part of the itinerary, I fought the need to sleep. We stopped over at a Filipino favorite, Jollibee, for a hearty breakfast of beef tapa, eggs and fried rice.
After half an hour of eating and getting to mingling, we went back to the bus, and I dozed off.
'Hellish' hike, sheep herding
I woke up, feeling a bit groggy, and disbelief came when our hosts announced that we have arrived at the province of Nueva Ecija. The ride through the North Luzon and Subic-Clark-Tarlac Expressway was so smooth and fast that sleeping for less than two hours from a pit stop felt like minutes.
Dubbed as the largest province and the biggest rice producer of Central Luzon, Nueva Ecija is an agricultural wonder blessed with vast fields of green plains with backdrops of rich healthy mountains.
Our first destination was the Minalungao National Park, a gem in the town of General Tinio. Lots of tourists visit the park every year, as it offers a lot of freshwater activities and a not-so-cruel hike to its guests.
The sky was downcast that day, but the park was still an eye-catcher: The Penaranda River flowing in between two towering limestone karst, makeshift cottages floating on the river, inviting would-be guests for a short cruise.
There is also a hanging steel bridge that connects the entrance to the hiking trail, which leads to a huge cross on top, and a beautiful view of the area.
After lunch, where our hosts served local dishes, like tiniim na manok, a whole braised chicken brandished with peanut sauce, my friends and I decided to go for a hike.
Locals promised that the hike would be easy, after all, the trail was a series of cement stairs, in between lush green trees. After a few minutes, I felt my legs crying: both literally and figuratively.
I was also thirsty by the time we were halfway through. I slightly cursed myself for not bringing water with me during the climb. Good thing, though, that there were local vendors selling water.
After a hellish (yes, for a big guy who does not exercise, it's quite hellish) hike, I was treated with a beautiful towering cross made with glass, reflecting what little sunlight it could. It was worth it, I told myself.
Shortly after a quick rest, we went off to our next destination: The PMP Paradise Farm and Resort. Owned by a former military man, the farm allows its guests to ride on carabao-pulled carts, go fishing aboard a raft, herd thousands of sheep and ride horses.
The 250-hectare farm also offers its guests gastronomical adventures, wherein visitors experience making and eating the following: palitaw, a sticky-rice dish topped with coconut nibs, toasted sesame seeds and sugar; nilupak, a Filipino snack made with ground cassava roots, milk and margarine; and sinigang na salad, which is basically all the ingredients of the sinigang without the soup, topped with salted egg and red onions, and dressed with calamansi juice.
To be honest, I tasted the best-tasting nilupak at the farm, complemented by lemongrass juice, and a very relaxing short stay at a bahay kubo, a traditional nipa hut considered as one of the most illustrative icons in the Philippines.
After a day's worth of playing with the sheep, galloping with the horses, trying to catch fish on a raft—on which I miserably failed—we were ready to finally sleep. We had a quick dinner at Microtel Cabanatuan, and checked in at Hotel Consuelo, a budget accommodation in the town of Santa Rosa.
Food, tons of food
I would have had more bottles of beer that night, if not for the tight schedule the following day, which will introduce us to Nueva Ecija as the Rice Bowl of the Philippines.
After a lovely breakfast at Harvest Hotel, which served us helpings of batotay, longganisa (sausage) made with beef, we went to visit the National Food Authority Grains Industry Museum in Cabanatuan. The facility, which does not charge its guests any amount, engages its visitors with ancient tools in farming and dioramas.
Right after, we visited the Puno Ice Cream Factory to try its famous treat.
Before joining the trip, a friend told me that I should not leave Nueva Ecija without trying Puno's Ice Cream. She said it is, by far, the best she's ever had—even better than the ones she had abroad.
So, with a huge expectation, I tried the family-run ice-cream maker's Cheese Cashew Macapuno flavor, and found myself in heaven. She was right: Puno defeated the ice creams that I had before.
The ice cream was rich and creamy, and the flavor was the perfect blend of sweet and salty. There's no denying, too, that this cup is never shortchanged with ingredients.
We also tasted the Buko Sherbet with Lychees flavor, which was full of sweet coconut helpings and hearts of lychees.
The group also had a quick coffee break at Caffe La Tea, where we stuffed our stomachs with nachos, spring rolls and devilled tofus.
After the break, we went off to Crystal Waves Hotel and Resort in Talavera, which hosted us for lunch, and allowed us to ride their zip line and giant slide and cool off on swimming pools.
I was adamant to try the slide at first, as I am afraid of heights. Being paranoid also contributed to my irrational fear of dying by flying off the ride. But, because I have decided to pursue activities that are otherwise terrifying for me, I slid.
Mustering all the courage that I had in my stomach, I mounted the rubber seat and allowed my body to slide. It was exhilarating. After the first drop, I went for another, and then another and then another.
I almost didn't want it to stop, but we had to eat lunch and leave soon, because we have more destinations to visit. Truly, traveling will make you realize that fears are there to be conquered.
Being a landlocked province, and agriculture as its main income generator, Nueva Ecija is a center for knowledge in the art of farming. It is no wonder why this often-tagged pit stop offers its visitors agri-based tourism activities that are, more often than not, eye-openers.
Our visit to the Philippine Rice Institute taught me to value every grain of rice that is served on the table. It also taught me that our country has a lot of potential to be self-sufficient, we just lack the will to do it.
The institute, situated in the town of Munoz, includes breathtaking views of acres upon acres of rice—different shades of green painting the horizon, perfectly complemented by the forthcoming sunset.
It was such an amazing view that I found myself staring at the horizon on a moving truck, feeling more relaxed than I should have been.
By the end of the day, we found ourselves in the Central Luzon State University where we were treated with Tilapia Ice Cream, one of the weirdest flavors of ice cream that I have ever tasted.
With eyes closed, I took a bit of the ice-cream sandwich, and was not disappointed by its taste. It was sweet, creamy, with bits of cheese (or were they fish flakes?) on each bite.
After a quick shower, our bus went on full speed to Cagayan Valley. It is our first day of sleeping in the bus, but it was nonetheless fine. To be concluded
Image credits: Lorenz S. Marasigan