By David W. Chen | New York Times News Service
THE program to provide free tuition for students at New York state's public colleges and universities passed on Friday by the Legislature has been hailed as a breakthrough and a model for other states that will change the lives of students at public colleges across the state.
The Excelsior Scholarship, as the program is called, is expected to cut the cost of a degree from a four-year State University of New York (SUNY) college—now almost $83,000 for tuition, fees and room and board—by about $26,000 for an eligible family making $100,000 a year. That is a substantial reduction but still means paying about $57,000 over four years.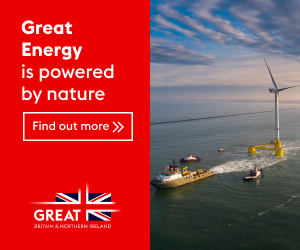 And it was met with accolades from, among others, Hillary Clinton, who posted on Twitter: "Let's celebrate New York state getting something important done that we wanted to do nationally. A great step for progressives."
The program, which Gov. Andrew Cuomo made a legislative priority, will primarily benefit traditional students—those who go to college straight from high school and earn their degrees on time. The state's college students, increasingly, are not like that. Many of them attend part time and take extra years to earn their degrees, so Excelsior will not help them.
To qualify, students must attend school full time and be on track to graduate within two or four years, depending on the degree they are seeking. But low-income students often must interrupt their studies to work. At the state's community colleges, more than 90 percent of students would not qualify for free tuition based on those requirements. Even at its four-year colleges, 60 percent would be ineligible.
Because Excelsior is what is known as a "last dollar" program that kicks in on top of other scholarships and grants, its benefit to the poorest students would be limited. Tuition bills at the City University of New York or CUNY—already among the lowest in the country, with two- and four-year tuition roughly ranging between $4,350 and $6,470—are often covered by federal Pell Grants or state aid. What those students most need help with—living expenses, books and fees—will not be covered by Excelsior.
Cautioning
Bruce Johnstone, a former SUNY chancellor, cautioned against raising expectations too much.
"It will help a slice of middle-class students, but it's only a slice," he said.
"If you're really concerned about students who are not attending because of the reality or the perception of unaffordability, this is not the way to help them," he said. "This is going to cost money, and it will make some parents happy, but I don't see it moving the accessibility needle."
After graduation, scholarship recipients must live and work in New York for as many years as they received a tuition award. If they break that commitment, the tuition grant becomes a loan that must be repaid.
Cuomo is expected to sign Excelsior into law on Wednesday at LaGuardia Community College in Queens, part of the CUNY system, where he announced the plan in January accompanied by Sen. Bernie Sanders, I-Vt., who made free tuition at public colleges a cornerstone of his presidential campaign. A few states, like Tennessee and Oregon, offer free tuition to high-school graduates, primarily at two-year public colleges. But New York would be the first to also cover four-year public colleges.
Without question, people who have reviewed the Excelsior program say it could aid thousands of people by making college more affordable for middle-class families who make as much as $125,000 annually by 2019.
SUNY estimated that one-fifth of its undergraduates, or 80,000 students, would qualify for the program, based on the numbers who attend full time and graduate within four years. The numbers are smaller at CUNY, where 3,000 to 5,000 would qualify, or a small percentage of the total student body.
Misgivings
NANCY L. Zimpher, SUNY's departing chancellor, said the program's emphasis on expanding eligibility was "innovative" and could be a "breakthrough".
And despite some misgivings mentioned by lawmakers and others, she said: "I have been impressed by the political will to be flexible and try this on. I think we need to give this a shot."
Sara Goldrick-Rab, a professor of higher education policy and sociology at Temple University, said the emphasis on free tuition could encourage many people to apply.
But Goldrick-Rab, the author of the recent book, Paying the Price: College Costs, Financial Aid, and the Betrayal of the American Dream, called the provision that students must live and work in New York a "poison pill" by limiting mobility, among other factors.
"I was fully supportive of this bill until I saw the final language," she said.
Criticism
AT an event on Monday, Cuomo and his budget director, Robert Mujica, who is also on CUNY's Board of Trustees, defended the requirement to live and work in New York and other aspects of the scholarship, which is expected to cost $87 million in its first year, the 2017-2018 school year, and $163 million by its third.
"The rationale is clear," Cuomo said. "Why should New Yorkers pay for your college education and then you take off and you move to California? The concept of investing in you and your education is that you're going to stay here and be an asset to the state. if you don't stay here, then go to California and let them pay for your college education."
In a conference call on Tuesday, Mujica and Melissa DeRosa, Cuomo's chief of staff, expressed confidence that the program would increase graduation rates. And they played down the impact of the requirement, noting that there are exceptions and that 85 percent to 90 percent of SUNY students stay in New York after graduation.
"This is something we are proud of," DeRosa said. "Anytime you do something big, there are the naysayers who come out of the woodwork to criticize it."
Skepticism
As to the program's benefit for the lowest-income students, administration officials have long noted that their tuition is already covered for the most part by state and federal aid and that there are state programs to help students cover other expenses.
Cuomo has always emphasized that his plan is designed to help middle-class families—from his news release announcing the proposal in January to a post on Sunday on Medium, a blogging website. In that post, which heralded a deal with state legislators, he wrote, "The Excelsior Scholarship will make college accessible to thousands of working and middle-class students, and shows the difference that government can make."
E.J. McMahon, founder and research director of the Empire Center for Public Policy, a fiscally conservative watchdog group that has often criticized Cuomo, was skeptical.
"From the start, this thing showed every sign of having been hastily reverse-engineered from the governor's desired headline," he said. "He's gotten that headline—'First in the nation.' Now we have to consider details and confront the possible consequences."