Story By Dino Datu
Discovering our country's cuisine through its top chefs is such a welcome development. Not too long ago, being a top chef here meant training abroad and bringing home what you've learned.
It was more about showing off what you can do, the more unique, the more foreign, the better. Fine dining and Filipino food just weren't a good mix. For those who gallantly tried, the resulting cuisine was usually called "fusion", a catch-all term for local ingredients done and presented a foreign way or imported ingredients cooked the local way or any permutation of the two. The mismatch of trying to fuse two cuisines usually resulted in confusion rather than fusion, and unsurprisingly, none of the "fusion" places really took off.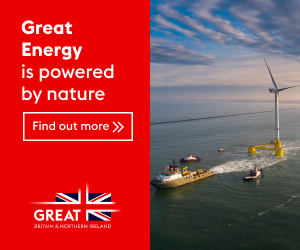 The food scene of today, in my opinion, is composed of two sides. There are those who bring in what's trendy elsewhere, from the food down to the interiors and the whole dining experience. These concept restaurants and outlets give those of us who don't get to travel much a taste of what's "trending" in the dining capitals of the world. So whether you're craving for Spanish tapas or pintxos, New York style deli sandwiches and burgers, Southern BBQ, Japanese Ramen, etc., if you know where to look, are willing to queue and pay, you probably can get it. Anything from cheese tarts to pork buns, from hotdogs to macarons, if it's popular abroad, someone's bringing it here. While there is nothing wrong with keeping up with our Asian neighbors and our American and European "cousins", our own cuisine's identity runs the risk of losing out these trendsetters, especially among the younger generations. As social media gets filled with #thelatestfoodfrom…., much of our own dishes remain either undiscovered or forgotten. Has #binakol or #sinaingnatulingan ever trended? I doubt it.
On the other side of the food industry, there are those who have for years worked to uplift everything local. From searching for everything traditional to patronizing and promoting local, heirloom ingredients and dishes, these kitchen warriors have looked deeper into our history, visited further into our small towns and have created relationships with the farmers and food producers from all over our archipelago. It may have taken much more time, it may have cost more and the resulting dishes may not appeal to all immediately, but by staying true to our culture and our identity is slowly being appreciated at home and even lauded the world's best chefs. By using the bounty that our islands possess, by looking at how natives have prepared food for centuries, and by insisting on using local, Filipino food is now being recognized by those who we ironically, try to copy. Will the time come when Hongkong, Tokyo and New York look to Manila to see what's trendy? Probably not. But at the very least, we can now begin to hold our heads up high when it comes to food identity and not come up with balut every time we feel the need to be unique and exotic.
Proof of this recognition is the warm reception our delegates have been receiving at Madrid Fusion for the past few years. Early this year, Chef Myke Tatung Sarthou became the first Filipino to speak at the Madrid Fusion auditorium. Through the social media posts and articles of respected food writer Margaux Salcedo, we got a blow by blow of how our chefs have been showcasing all that's great about Philippine cuisine. Last year, it was Basque Chef Chele Gonzalez who talked about his Philippine culinary journey. The year prior to that, Chefs Myrna Segismundo and Margarita Fores were again the first Filipinos to give a talk at the trade event venue. Chef Tatung, as he is fondly called, talked about salt and how, as an archipelago of over 7,000 islands, the Philippines still imports the stuff. Chef Tatung also shared his experiences and discoveries about the food and cooking of the Southern Philippines, their pre-Hispanic food preparations and practices. To cap off their "mission", Chef Sarthou held two dinners which focused on Mindanao and other indigenous cuisines of the Philippines.
The same dishes Chef Sarthou served at Madrid Fusion was what Mission: Manila, in cooperation with Raffles and Fairmont Makati, served to members of the food media and distinguished guests recently. Margaux Salcedo's passion project – Mission: Manila, aims to promote Filipino chefs, local farmers, products and produce.
For the Flavors from across the Archipelago dinner featuring Chef Tatung, those of us who weren't fortunate to be with the delegation to Spain can sample the dishes that represented our people and our heritage in of the most respected of stages.
Chef Tatung's interpretation of native dishes such as Kinilaw, Dinakdakan, Sinigang, Moros y Kristianos were as authentic as can be but elevated to a level that can be appreciated by the world's gourmands. The dishes were not watered-down versions of the real thing. They were just better presented, more carefully prepared versions of what is served deep in our islands. Chef Tatung showcased both his creativity as well as his respect for authenticity. The dishes had a good mixture of in-your-face flavors and restraint, ably showing numerous sides to our regional cuisine. Of course, the dinner wouldn't be complete without the cocktails and wine pairings that came with each course. The reds were courtesy of Artisan Cellar Door and the whites were from Wine Depot Ph. Destileria Limtuaco generously set-up a bar where guests were able to taste their refreshing cocktails. Supplying the ingredients for the dinner were lobsters from Lobster House Manila, beef from Kitayama Meatshop, purple corn from Homegrown Organics, wild blackberries from Down to Earth PH, and sustainable line-caught tuna from Meleomar.